Review: We Check In to Cliveden House Hotel and Spa
In its past glory as a private country house estate, it's said that no one would turn down an invitation to Cliveden. In its 350-year history, Cliveden has hosted every British monarch since George I and is most famous as the home of the Astors and the setting for the scandal of the Profumo Affair.
Rebuilt in 1851 in the Italianate style, this Grade I listed hotel and grounds on the River Thames, 45 minutes from London and 25 minutes from Heathrow, has 376 acres of stunning gardens. The hotel's recent multi-million-pound refurbishment has just completed with the opening of the new spa. Its centrepiece is the only listed outdoor pool in Britain, from 1961; and you are invited to take a dip where a naked Christine Keeler frolicked under the gaze of the married British minister for war John Profumo, eventually bringing down the government.
And it's this pervading air of passion that is infused into every corner of Cliveden – from the affairs of its inhabitants, to the ardour of the current owners to keep Cliveden's pedigree alive as a palace of vivacity and enjoyment; even the public has an intense affection for the estate, which was given to the National Trust in 1942.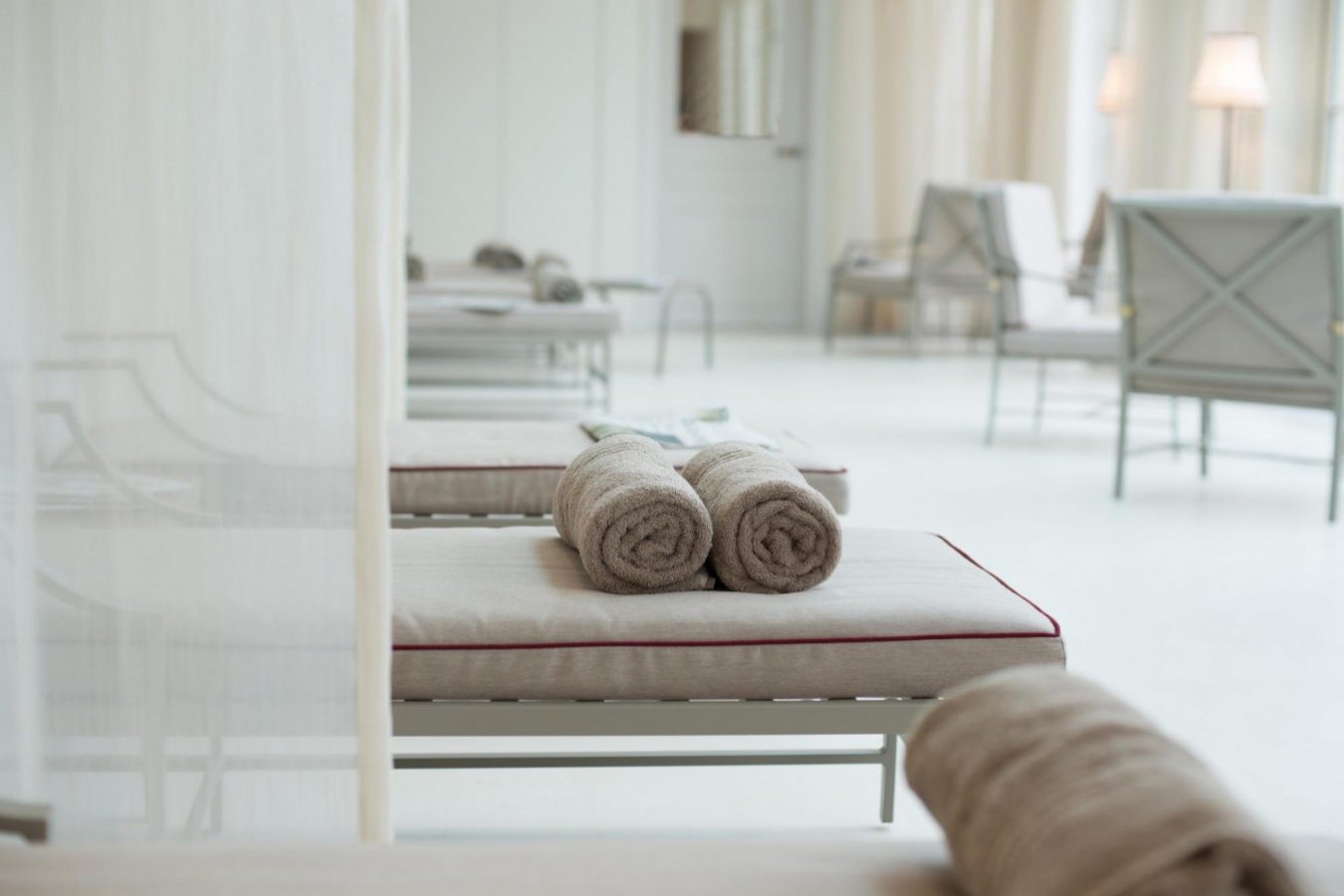 Set in the old walled garden, laid to lawn, with lavender and scented rose bushes, the simple, classic, conservatory-style relaxation room and pool terrace face the historic house, with its grand gilded clocktower (chiming, rather charmingly, a little off-time).
All bases are ticked – indoor swimming pool, whirlpool, steam room, infra-red sauna, gym, treatment rooms and outdoor
Through and through, Cliveden quietly celebrates its pivotal role within British history and society, and, in the spa, this translates as British brands – Cliveden's coup is to be the first to offer skincare guru Sarah Chapman's Skinesis facials. My therapist Amy used Sarah's unique massage techniques so that my skin looked so healthily refreshed that all I'd have needed was a lick of mascara and some lip gloss and I'd have been ready to meet the queen.
Or choose one of three facials by Oskia, the British brand that has an awards list as long as your arm, earning recognition for its power-packed skin nutrition.
The spa's signature body treatments use unique Cliveden Collection products inspired by two former ladies of the house, Anna-Maria and Nancy Astor. Bespoke massages begin with a foot ritual, after which you lie on a water-filled mattress for weightless comfort. Oils are powerfully aromatic and should be left to sink in.
Dedicated nail and fitness studios complete the set.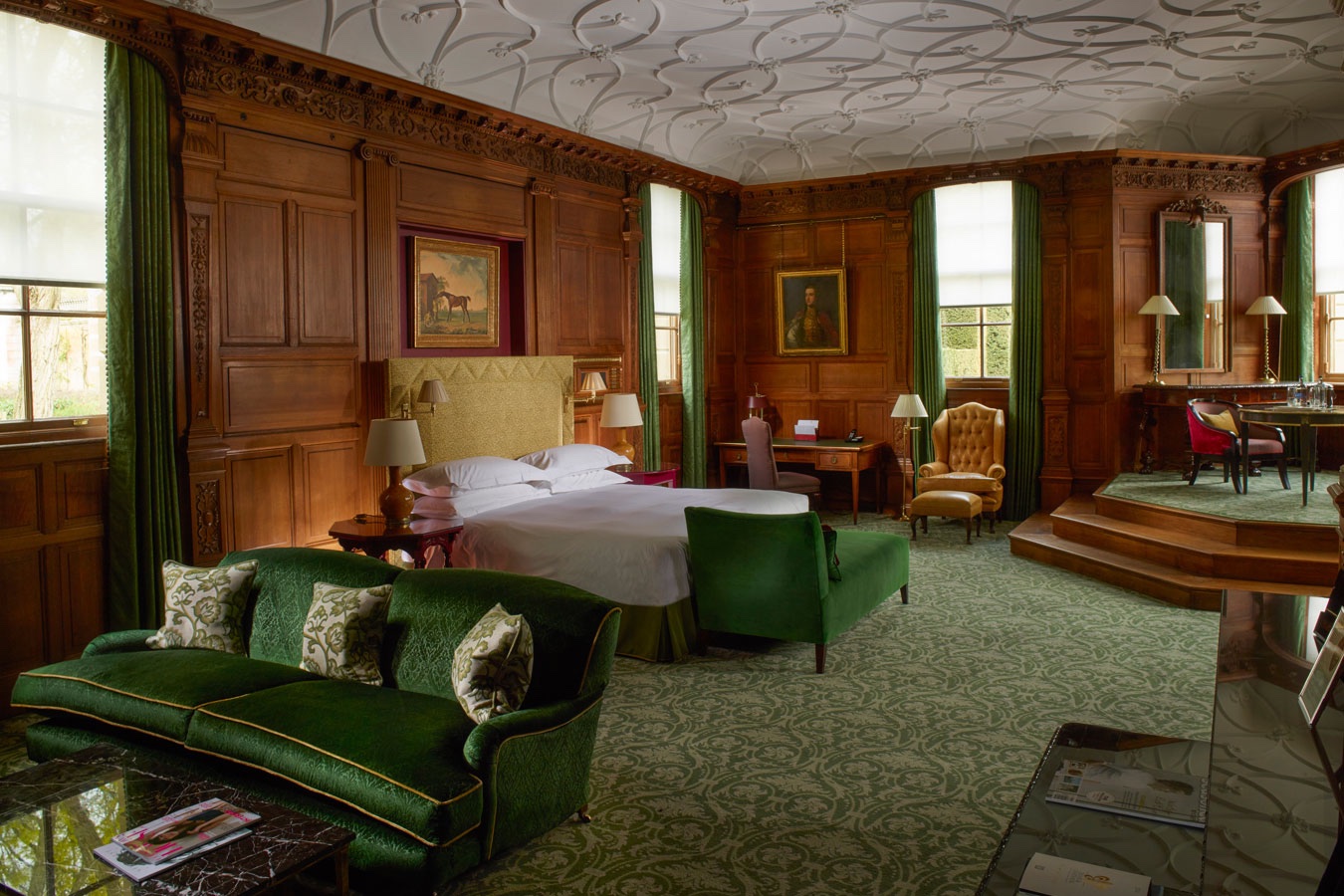 This is special-occasion territory – Cliveden is the ultimate wedding, honeymoon, anniversary or indulgent getaway hotel. The 48 individually crafted bedrooms and suites include picturesque Spring Cottage on the riverbank. Perfectly poised interiors are the epitome of the oh-so-fashionable traditional-classic revival, and antiques are complemented with luscious fabrics. Many deluxe doubles have fireplaces, and suites may have four-posters and stunning views of the formal gardens.
The Mountbatten Suite, in the newly refurbished east wing of the house, was once the billiards room (the scoreboard still sits on the wall as a nod to its history) and has been renovated with the perfect mix of historical accuracy (wood-panelled walls, original furniture) and modern up-dates, including huge flat-screen TV and tablet from which to order room service.
With magnificent high ceilings, separate living room area. In the marble bathroom, the under-floor heating, waterfall shower and Asprey products mean you can feel fully indulged before you've even gone near the spa.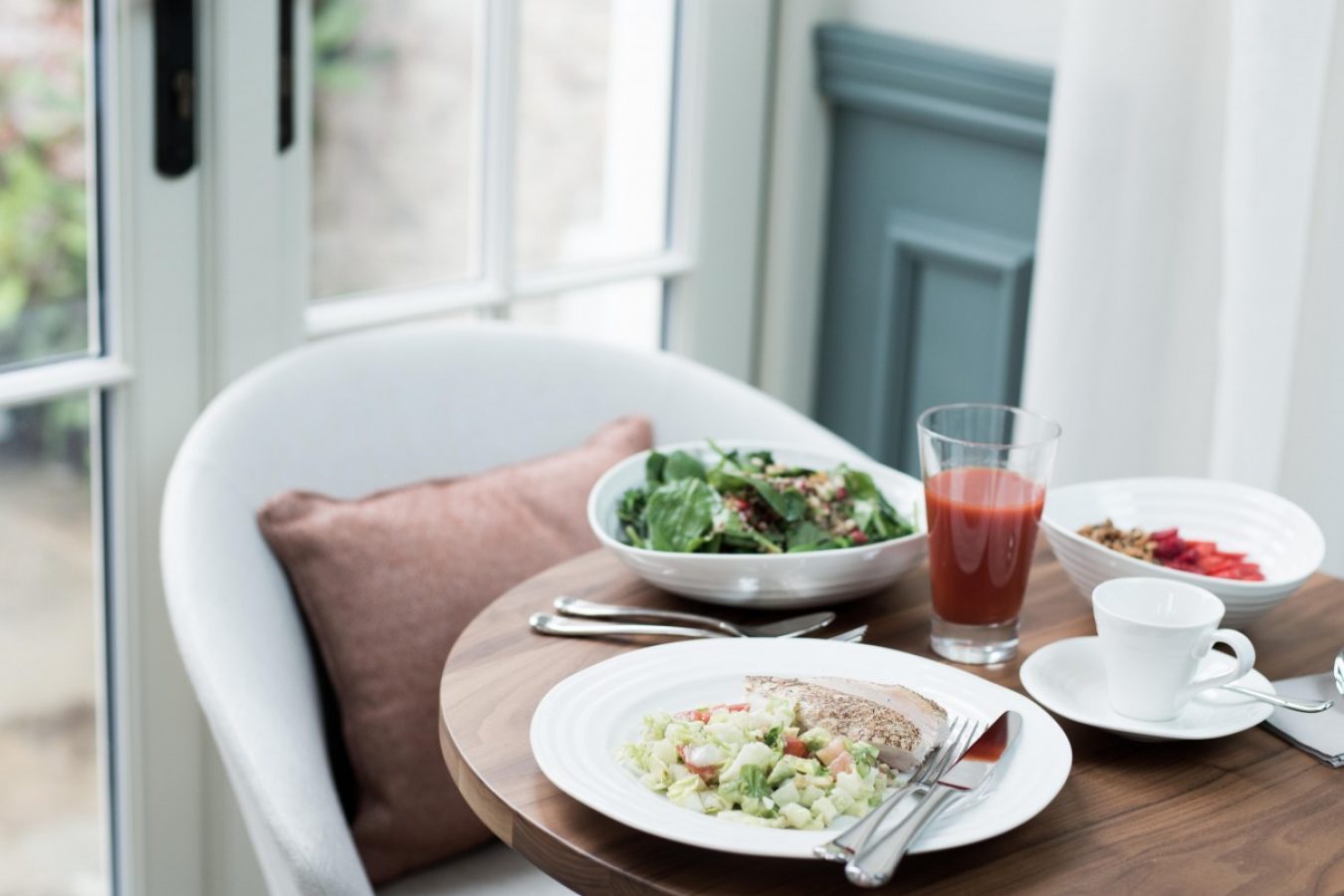 As a member of Relais & Chateaux, food is to the fore. Chef Andre Garrett leads with his fine-dining modern-French restaurant overlooking the magnificent gardens sweeping down to the Thames, a view framed by voluptuous silk curtains in moss green, gold and tobacco.
Afternoon tea is in the heavy-set Grand Hall with priceless tapestries, suits of armour and an oil painting of the former chatelaine Lady Astor (the first woman to take a seat in Parliament) overseeing the lively comings and goings.
The Spa Kitchen serves light and healthy salads and smoothies, and the Astor Grill in the former stables is a fabulous, dog-friendly, informal spot for drinks at the bar, burgers in a booth, or alfresco dining on fine days.
Hotel guests and club members have access to both a roof terrace and the richly textured Library Bar, with its exemplary cocktails.
Mostly you will want to fall asleep by the pool, float around in the spa, have a treatment, dine like kings and queens and stroll around the grounds. But Cliveden also has squash courts and indoor and outdoor tennis and its own stylish river cruisers to charter.
You can't miss this… as you drive through the gate the Cliveden Fountain of Love greets you in all its magnificence, setting the tone of splendour, and passion. If, like me, you spend all day in the spa you will miss the National Trust gardens, so, it's either a second trip, or a second night… you decide.
Food-lovers will find Michelin-starred The Hand & Flowers, Waterside Inn and Fat Duck within easy range, as well as Henley and Windsor and Thames walks.