Introducing the Fabulous New Wellness Retreats by Mandarin Oriental
Mandarin Oriental are renowned worldwide for their award-winning 5 star hotels and resorts – offering world-class accommodation, outstanding service, innovative dining and exceptional holistic spas & wellness facilities.
Reflecting on the past couple of years and all the stress that has been endured, the iconic brand have launched their new wellness retreats with a focus on complete rejuvenation of body and mind – offering guests the chance to de-stress and re-boot in the lap of luxury.
Reset, Relax & Renew: Mandarin Oriental Lago Di Como, Lake Como, Italy
With a hypnotic view of calming waters and verdant hills there are few places more perfect to disconnect from the hustle and bustle of urban life than Lake Como. Inspired by the pristine water of the lake, The Spa at Mandarin Oriental, Lago di Como is a wellness destination offering a choice of heat and water experiences and a holistic approach to wellbeing – highlights include two treatment rooms, two private Spa suites, a beauty studio and a latest generation Fitness Centre. Mandarin Oriental Lago Di Como's new wellness offering allows you to start your day with breakfast for two whilst gazing over the tranquil views of the lake. The R&R continues with your own tailored wellness offering – designed specifically to boost both physical and mental wellness. The retreat includes a signature Oriental Essence spa treatment and a bespoke wellness experience where you can opt for a wellness workout or a functional training session to 'regenerate your body and mind'. You can also take advantage of the spa facilities and the lake front CO.MO Bar & Bistro.
#InnerOuterStrength: Mandarin Oriental Marrakech, Morocco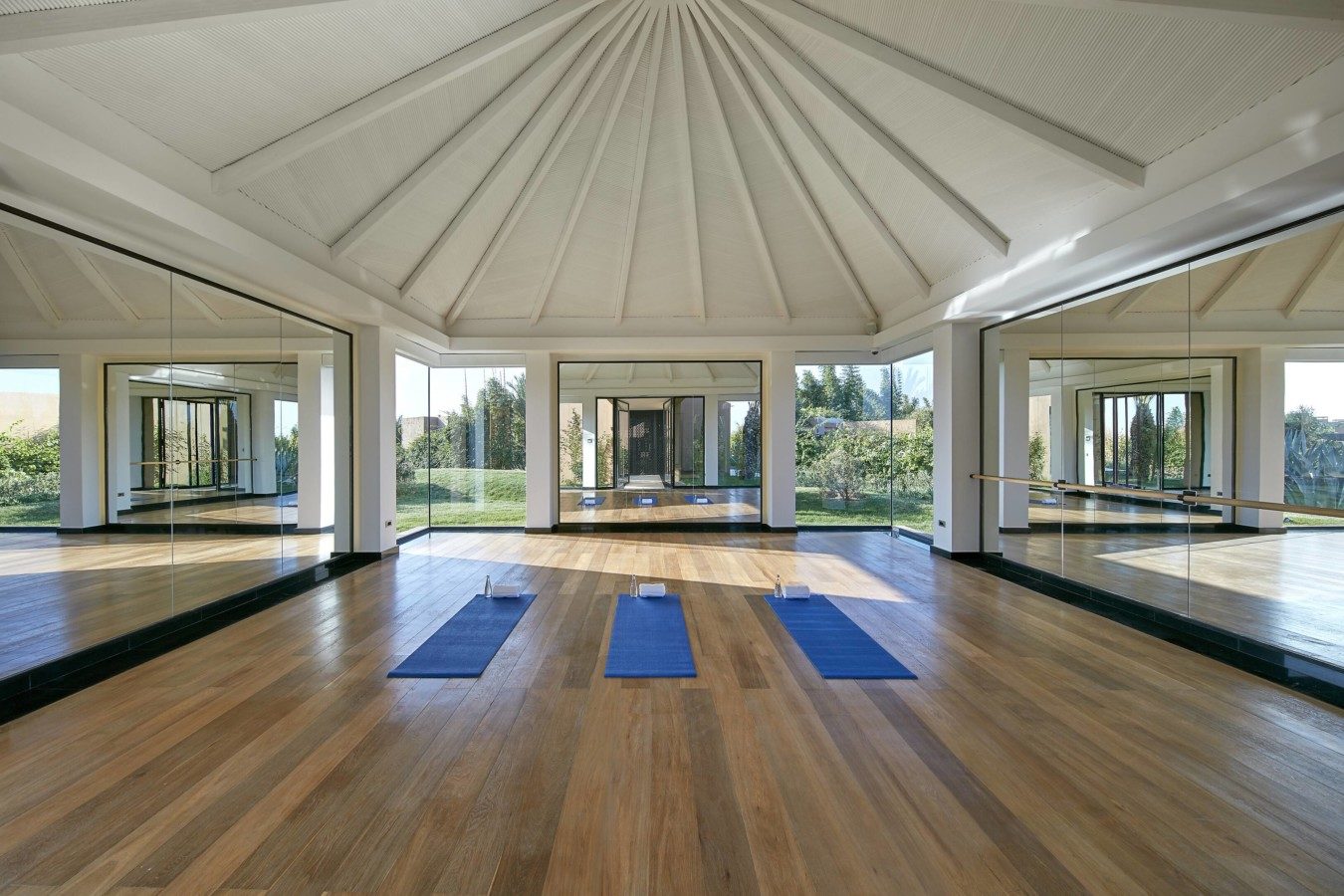 Revel in the 20 hectares of fragrant gardens and olive groves at Mandarin Oriental, Marrakech whilst you unwind and rejuvenate with their new wellness retreat. You'll begin your experience with a 1-on-1 lifestyle assessment with your own private fitness coach or yoga master before you take two personal coaching sessions or yoga classes – the choice is yours. To help you relax and reconnect you'll be able to enjoy a full programme of treatments ranging from a variety of massages to in-room bathology. You'll also have unlimited access to the standout spa facilities – including the Hammam steam, swimming pools, fitness and wellness centres. To top off your experience you can choose from a choice of recreational activities such as vitality cooking classes or pottery classes – or perhaps you'll decide to cycle the grounds of the resort to fully appreciate the pure beauty of the resort.
The new retreats are available at MO hotels and resorts in Lake Como, Marrakech, Dubai, Bodrum and Prague and are aimed at bringing more balance to your life. The retreats allow you to focus on self care, rejuvenation and relaxation. All rituals and treatments at the Mandarin Oriental spas offer a blend of Oriental philosophy with a western approach – enabling you to receive the best therapeutics from professionals and experts in the field.
Writer: Shannon Merrison