Five Luxury City Spa Breaks for Spring Bank Holiday
We're being thoroughly spoilt with bank holidays this month, aren't we? Good Friday, Easter Monday and the May Bank Holiday are in quick succession and give us three weeks of intermittent long weekends, perfect for recouping and relaxing before the summer season kicks off.
While Easter may be spent at home, surrounded by many of your nearest and dearest, take the May Bank Holiday for yourself – and maybe your partner, mother, or friend – and jet off to the continent. Long weekends are made for city breaks, after all!
We've compiled a list five luxury spa getaways in Europe, perfect for a rejuvenating city break:
For A Weekend Of Indulgence In Rome: Hotel Eden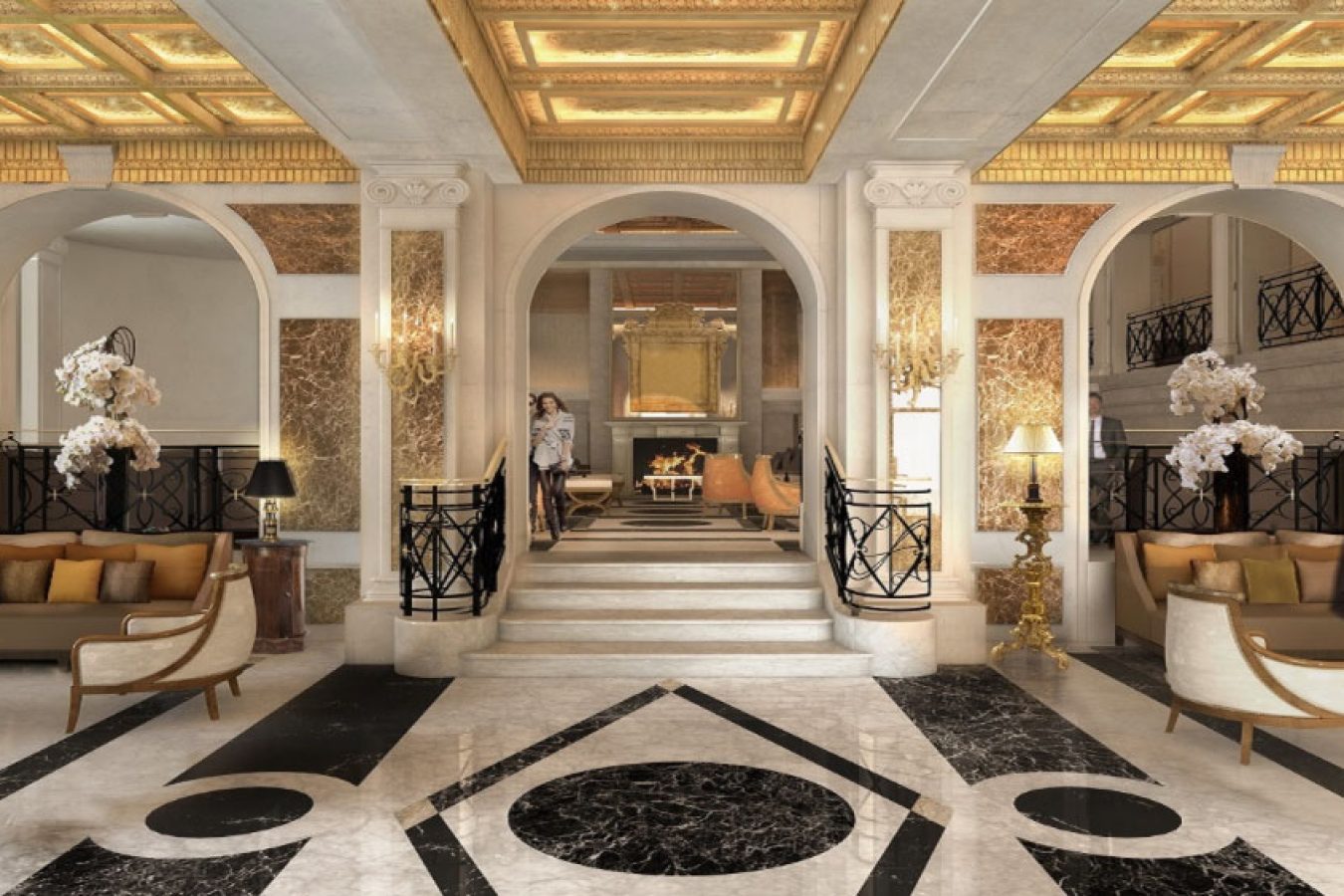 The Garden of Eden has nothing on this Roman sanctuary. The Dorchester Collection's Hotel Eden opens its doors once again this month, following a fabulous refurbishment, and offers a weekend of unrivalled indulgence.
The hotel itself is situated in one of Rome's most exclusive areas, a mere five minutes away from the Spanish Steps and Piazza Barbarini. You wouldn't Adam and Eve (read: believe) it though, as it is far from a tourist trap. The area is great for luxury shopping trips too, with the likes of Cartier, Gucci and Prada nearby.
Retreat into your own personal sanctuary at Eden's spa, where you will be pampered with a range of spa treatments in one of four private spa suites. From the pool to the Hammam, you'll emerge into Eden's Garden (the hotel's outdoor restaurant) a brand new person. Oh, and to top it off, they have a blow-dry bar, so you won't have to battle post- steam bath frizz at the dinner table.
For An Elegant Weekend In Paris: The Narcisse Blanc Hotel & Spa
Fall in love with the city of romance at The Narcisse Blanc Hotel and Spa. Step away from the hustle and bustle of the main streets and stay in Paris' 7th district, perfect for those who are after a weekend of romance, art and architecture.
Before you even step into the spa, the hotel offers many delights. The décor is to die for, oozing with Parisian elegance. The Narcisse Blanc is inspired by Cleo de Merode, a dancer, actress and artist, who embodied the timeless beauty of 1900s Paris. Your room will not disappoint; from the "classic" to the "Cleo", the air of a French boudoir is present.
Head to the heat experience in the hotel's spa to detoxify your skin in the sauna, hamman, hot tub or Jacuzzi – or all four! If you want to get a little exercise in too, the spa boasts a serene indoor pool and fitness room, so you can further sweat out the nasties.
For A Serene Weekend In Geneva: The Puressens Spa at the Hotel des Trois Couronnes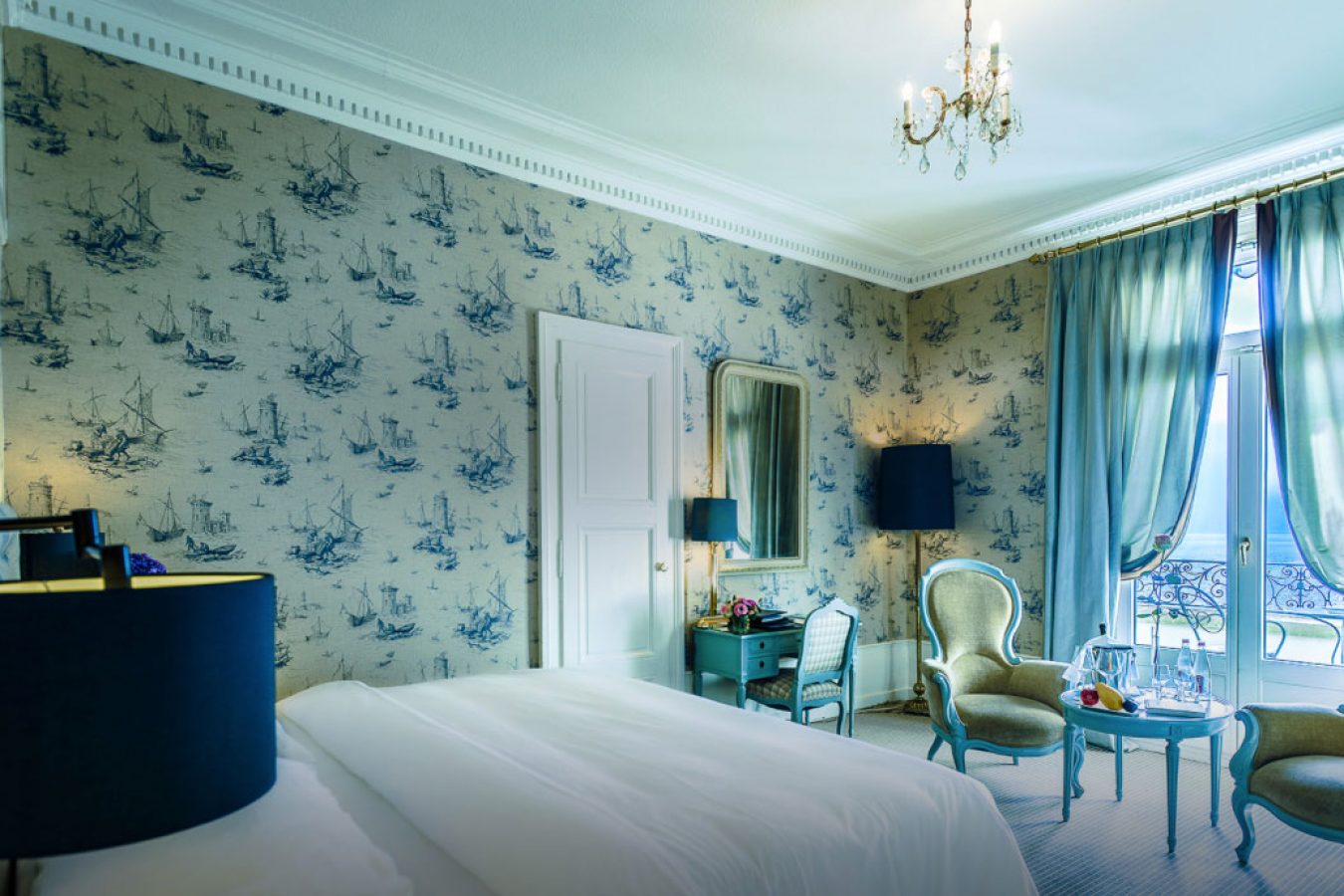 It's natural to feel a little smug when you've bagged a great deal, and it is even more satisfying knowing you haven't had to compromise on luxury to do so.
Set against a breath-taking backdrop of mountains, and located near Lake Geneva, Hotel des Trois Couronnes ticks both of these boxes. Head to the rooftop lounge area and take in the area's natural beauty to see – and hear – for yourself.
The 'natural' theme doesn't end there though. Different pools in cosy coves may be aesthetically pleasing, but the Puressens Spa is all about regressing to the pure essentials.
The well-being, health and balance centre caters for nearly every manner of pampering, so attack in three steps to make the most of your weekend. First, a skin consultation to learn about the threats to your skin's eco-system. Next, spoil yourself with a variety of treatments. From facials to scrubs, massages to wraps, each therapist is highly trained. You can head for a Polynesian massage, to a seaweed wrap – whatever takes your fancy. Alternatively, embark on a pre-planned spa 'day' which is an economical way to receive roughly two hours of a combination of treatments.
Round off the day with an energising activity, such as yoga or Pilates, or continue the pampering session with a manicure, wax or even an eyebrow tint! Look good, feel good, do good.
For A Holistic Weekend In London: ESPA Life at the Corinthia Hotel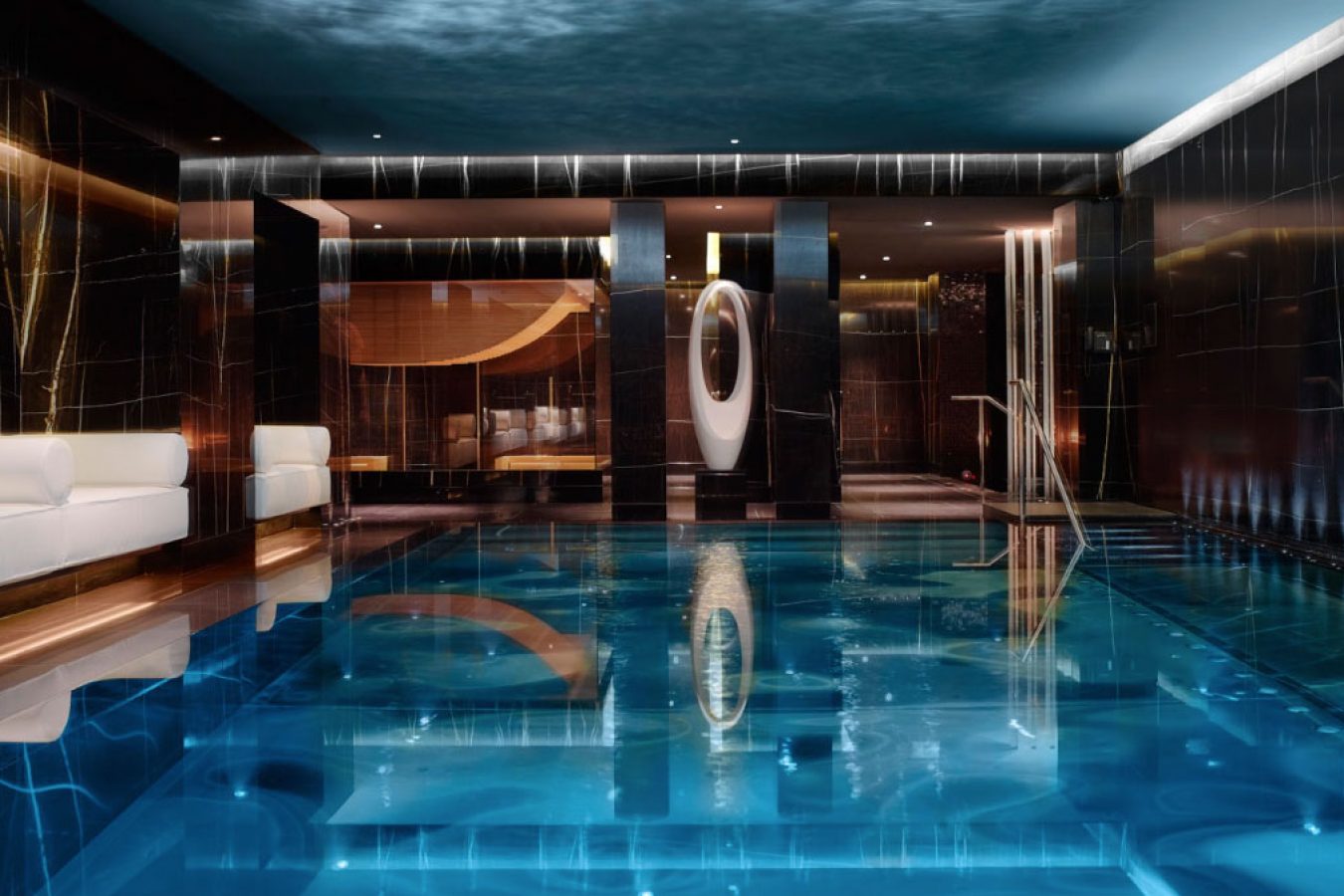 For those after a more holistic spa experience in the city, head to ESPA Life spa at the Corinthia, London. Everyone may speak about the constant buzz of the metropolis, but spa savvy stressed city folk really know how to relax both the body and the mind.
Retreat to the heart of Westminster, where ESPA Life boasts not only standard features, like a gym and a steam room, but takes it to the next level. The Vitality Pool, Amphitheatre Sauna and Ice Fountain are just the tip of the iceberg. This spa also encourages positive thinking and being in the present, filled with holistic treatments to de-stress and recover from work pressures.
At the mindful spa, you will be guided through breathing and visualisation techniques whilst enjoying a relaxing foot massage. If that doesn't slow your mind, the full body and scalp massage with warm rose quartz crystals most definitely will!
For A High Energy Weekend In Edinburgh: Norton House Hotel and Spa
When you think countryside getaway, chances are you picture a manor like that in Pride and Prejudice. You won't be disappointed at the Norton House Hotel and Spa; it's straight out of Jane Austen's pages.
Built in 1840, the spa is the ultimate countryside retreat. You can reap the rewards of normal spa treatments, such as massages, manicures and mud chambers, or pump those endorphins for a natural glow with dance and exercise classes of a whole different league.
We're not talking a standard legs, bums, and tums here – that's for the mundane life at home, of course – but rather water-based aerobic which offer almost 12 times the resistance of air, yet are low impact on your joints, offer minimal risk of injury and are perfect for those suffering lower back pain, arthritis or other muscle injuries. You could leave the spa with improved flexibility and up the toning of your bod!
Compiled and written by Tamsin Salfrais for The Luxury Spa Edit