Review – Edinburgh's Grande Dame, the Waldorf Astoria, Gets a Shiny New Spa Update
Established as a railway hotel in Scotland's elegant capital in 1903, and still known by its original name, The Caledonian, its spa has had a smart rebrand, introducing some exciting new skincare ranges to its repertoire…
An iconic, red brick building at the West End of Edinburgh's famous thoroughfare, Princes Street, and just across the road from the beautiful Princes Street Gardens, five star hotel The Caledonian has always been synonymous with luxury and style. Affectionately known by locals as 'The Caley', and originally constructed as part of a railway station in 1903, it was taken over by Hilton in 2000, then upgraded to a Waldorf Astoria in 2011, but it has never rested on its laurels.
It took advantage of a pause in operations during the pandemic to overhaul its spa offering, held within a chic, modern extension located on the lower ground floor of the iconic property. Rebranded from a Guerlain to a Waldorf Astoria Spa, it also sees the introduction of two new partnership product ranges: 11SKIN and Ground Wellbeing. Spa manager, Claire Doering, has evolved the spa's menu, focusing on 'sincere wellbeing and therapeutic massage rituals' which offer more than mere relaxation; expect a rejuvenating experience, too.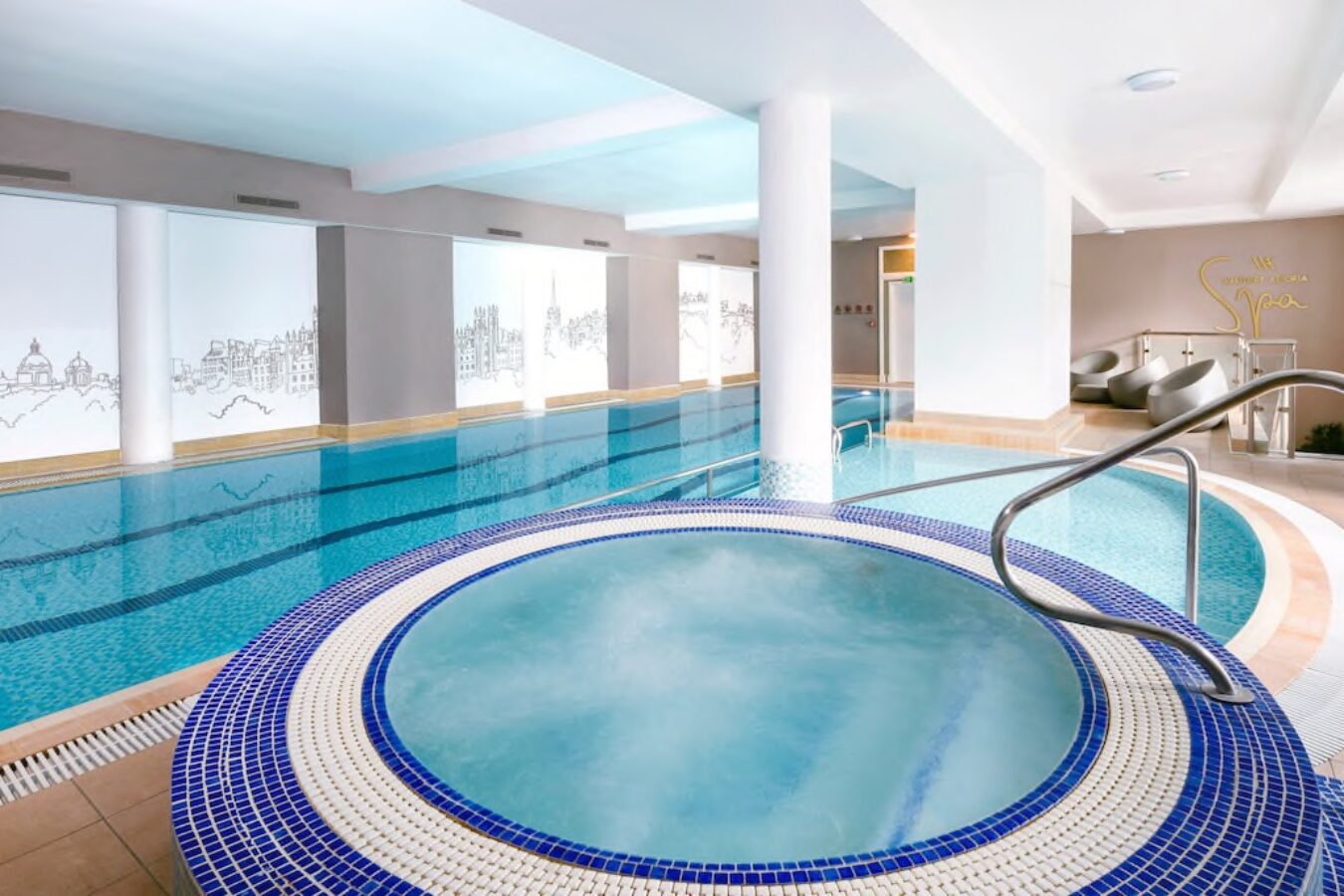 In its first Scottish partnership, sustainable brand Ground Wellbeing is being used for treatments which will focus on stimulating and rejuvenating the body; an Irish brand created by wellness trailblazer Peigin Crowley, the products use natural, plant-based ingredients, handmade near Cork in small batches. Guests can choose from six different 'Grounding Rituals', from Cleansing and Restorative to Comforting and Balancing, and techniques used throughout include the likes of acupressure, lymphatic drainage, and breathwork. The idea is to tackle and relieve a range of issues, from problems sleeping, to menopausal symptoms, gut anxiety and burnout.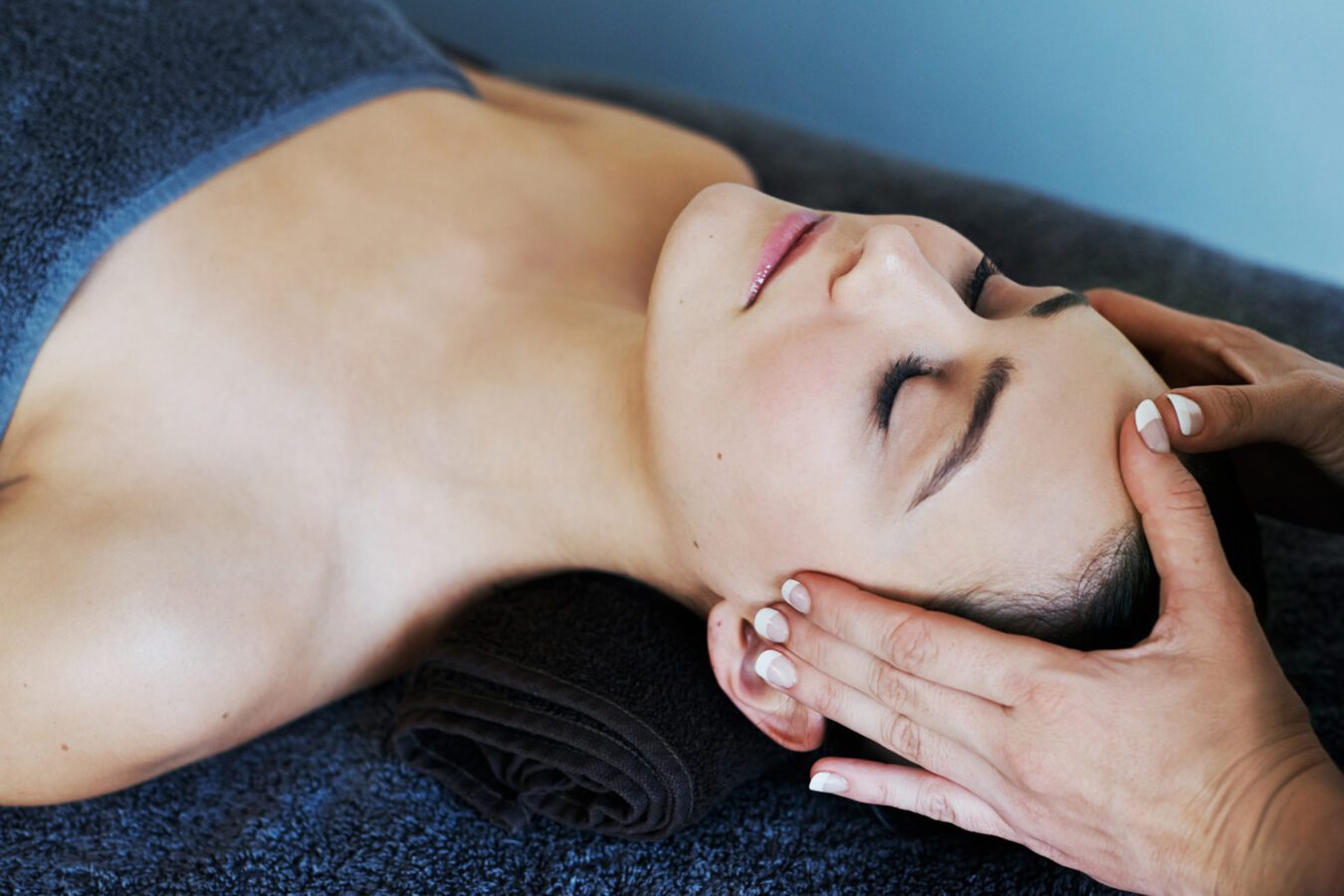 111SKIN needs no introduction to regular spa addicts, who will already know the benefits and advantages of this A-listers' obsession, but to recap: the culmination of over 30 years of surgical knowledge, it was developed by cosmetic surgeon Dr Yannis Alexandrides and his wife Eva. The advanced medical formulations in the products drive precision results, which can be seen both immediately and in the long-term. The Celestial Black Diamond treatment collection, in particular, aims to provide firming and anti-ageing effects; music to a girl's ears.
The spa's facilities include a steam room, sauna, whirlpool, outdoor pool and two-storey gym, perfect for working up a sweat before submitting to a bit of relaxation. And the hotel's food and drink offerings are a must-try, too. Peacock Alley, a vast, sky-lit space, is the place to go for breakfast, all day cocktails, and afternoon tea (currently themed around the concept of Space – think cakes shaped like planets and rocket ships). Fine-dining restaurant, The Pompadour, sees an exquisite, creative tasting menu by chef-patron Dean Banks, while the more casual, but no less delicious, Grazing by Mark Greenway, offers a range of crowd-pleasing dishes using locally sourced ingredients. Above all, don't miss a wee dram or three in The Caley Bar, rounding off a truly heavenly Scottish experience.