Discovery at SHA Wellness Clinic – A Reboot in the Lap of Luxury
Perched on a beautiful mountainside overlooking the Mediterranean Sea and part of the Sierra Helada Natural Park (recognised by the World Health Organisation as having one of the world's best climates) this state of the art luxury wellbeing retreat combines western medical expertise, and proven, eastern alternative therapies.
Overview
For a decade, A-list celebrities, politicians, Royals and burnt out business folk have been flocking from around the globe for a reboot at SHA Wellness. It's no surprise – the clinic boasts some of the best doctors, therapists, nutritionists and practitioners in Europe. With top-notch abodes and a state of the art wellness centre, entering SHA is like entering your very own luxurious cocoon of wellbeing.
The gleaming white low-rise buildings that house SHA Wellness are the creation of the prestigious Uruguayan architect Carlos Gilardi. Dotted with tropical gardens, water features and infinity pools – step inside and you'll find a state of the art clinic, a vast wellness area, a plethora of treatment rooms and super-luxe suites.
Accommodation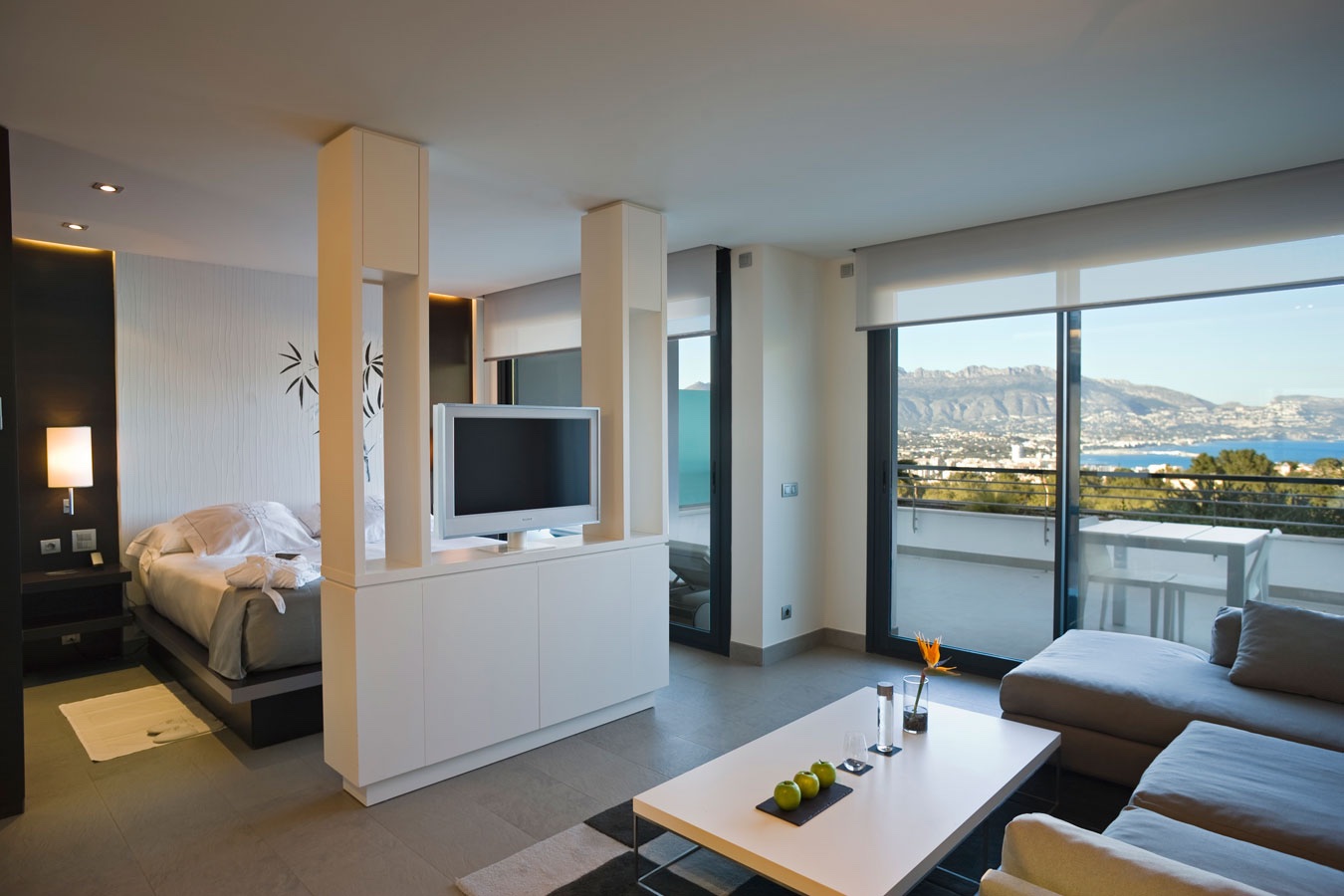 Minimalist suites span three buildings. Superior suites are spacious, light and airy and styled in calming neutral tones. Floor to ceiling windows bring the outside in and encourage early rising, while blackout blinds protect sleepyheads. Bathrooms are kitted out with tubs, monsoon showers and deliciously scented SHA products. Large balconies – complete with sunbeds – offer hypnotic views of the mountains and sea beyond. (All communal areas and some suites are adapted for those with reduced mobility).
To Eat
With stunning views out onto the bay of Altea, SHA's eatery, SHAMADI, offers three different types of healthy menus, customised to suit guests' particular needs.
The three types of menus use cereals, legumes, vegetables, fish and cooking methods adapted to the seasons. Menus are free from meat, eggs, dairy products, sugar or other artificial sweeteners. Eating plans include – Kushi 700 calories, Biolight 1000 calories, SHA 1500 calories.
I was prescribed the Biolight menu which consists of around 1000 calories a day. Hearty breakfasts included cereals with soya or almond milk, mixed fruits, chestnut crackers and miso soup. Gluten-free pasta, tofu, a rainbow of al dente vegetables and fresh fish and seafood were rustled up into eye and taste pleasing meals for lunch and dinner. Cuisine at SHA is creative, tasty and vibrant. Unlike some of the stricter detox programmes you don't often feel hungry. Meals are served with water and prescribed herbal teas.
The Programme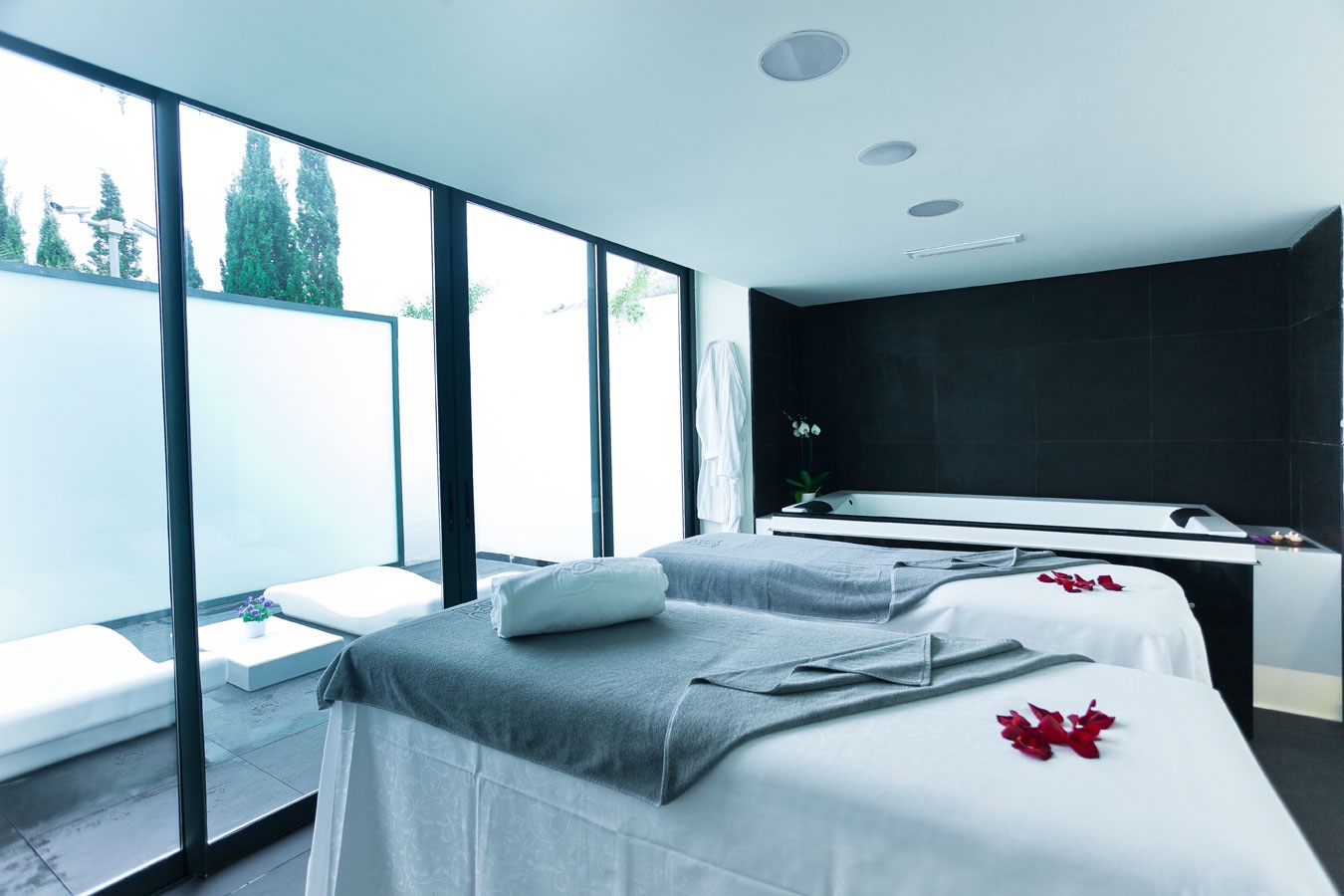 My taster of The SHA Discovery Programme began with a lifestyle, health and diet consultation and medical check-up, followed by a fitness assessment. A series of treatments, a fitness regime and an eating plan are determined by the initial general health consultations.
The programme has been created to enable you to dedicate some time to yourself, whilst learning about healthy habits for your body. Though I needed to shed some pounds (a lot of pounds!) I wasn't pushed into an army-style bootcamp. My fitness programme included morning group walks, yoga and Powerplate workouts. I actually grew to love it – which is the whole point of the Discovery programme.
My prescribed treatments included Cryotherapy which I completely loved. It's a technique that involves exposure of the body to low temperatures (-110º to 190º) for a period of 1 to 3 minutes on a cryosauna cabin and is thought to boost metabolism improve sleep, stimulate the immune system, reduce cellulite and help with weight reduction. It may sound a bit extreme but actually you just feel cold for a couple of minutes and it resulted in the best nights sleep I'd had in months.
Other treatments included an excellent tailored facial with microneedling (a derma-roller that uses small needles to prick the skin to generate new collagen) and a Lymphatic Drainage Massage – one of the best I've ever experienced. My spare time was spent swimming and taking advantage of the incredible hydrotherapy circuit.
After just four days I was 4lbs lighter, toned, energised and glowing.
SHA Wellness really is in a league of its own and the Discovery Programme is perfect for a gentle and luxurious life reboot. An all-round enjoyable rejuvenation programme coupled with wonderful hydrotherapy facilities and excellent spa treatments, in glorious surroundings.
The SHA Discovery Programme includes:
– General medical examination
– Medical consultation
– Consultation with an expert on nutrition and natural therapy
– SHA diet according to the prescription (full board)
– Natural therapeutic drinks, according to the prescription
– Introductory evaluation and advice class with a personal trainer
– 1 therapeutic treatment session adapted to individual needs (deep tissue massage, relaxing massage, decontracting massage, anti-cellulite massage, lymphatic drainage massage)
– 1 aquatic therapy session, according to the prescription (hydroenergetic healing, aqua relax, body scrub, underwater massage, or body wrap)
– 1 traditional Chinese medicine treatment session, according to the prescription (acupuncture or moxibustion)
– 1 personalised facial treatment session
– High tech treatments (Physia, Indiba, LPG…)
– SHA Academy Activities: talks, yoga, tai chi, walks, healthy cookery classes
– Access to the hydrotherapy circuit, according to the prescription (sauna, Roman baths, Turkish baths, hydrotherapy pools, foot baths, bithermal showers, cold plunge pool, ice fountain, therapeutic water jets)
Other Programmes include SHA Fitness, Sleep Well, Rejuvenation, Fertility Success, SHA Detox and Cosmetics Programmes.