Review – Bürgenstock Resort & the Alpine Spa, Lake Lucerne
World-class beauty and wellbeing therapies in Europe's largest spa, 500 metres above Lake Lucerne.
Nine years and a 550 million Swiss Franc investment, Bürgenstock Resort has been reborn as one of Switzerland's most prestigious addresses. Here in the Alps, the estate represents a landmark in ecological thinking due to its construction practices, the Bürgenstock Bahn, the world's oldest electrical funicular delivers you into the lobby of Bürgenstock Hotel where the carbon-neutral credentials continue.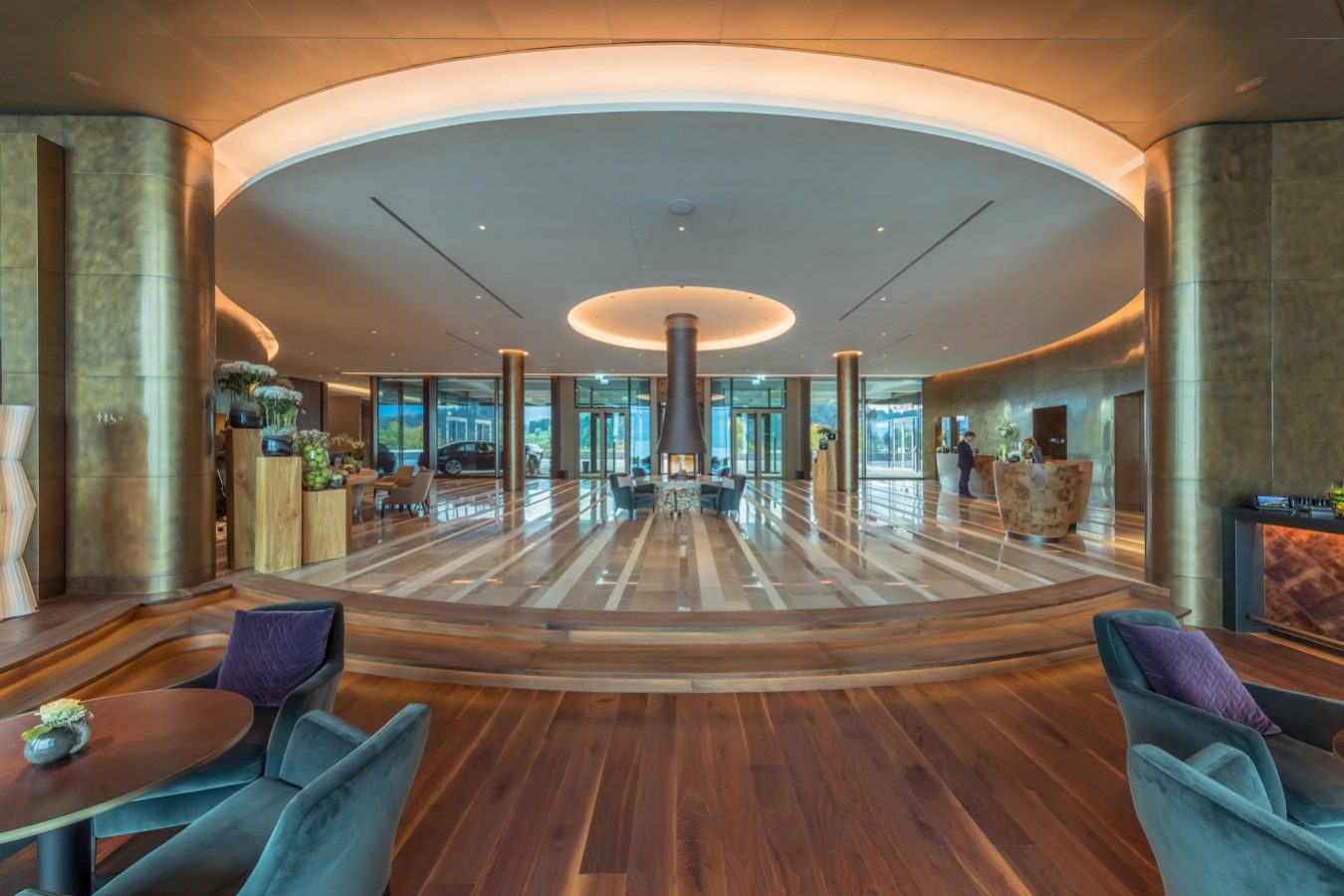 More than 165,000 sq m of stone and wood excavated on site have been incorporated into the construction and renovation of the Alpine Spa, Bürgenstock Hotel, the Palace Hotel, the Pensione Taverne and the Waldhotel Health & Medical Excellence.
Whether the pursuit of hedonism, healing or hibernation brings you to Bürgenstock, this trailblazing resort is set in one of the world's most geologically raw and rich environments, with Alpine air guaranteed to leave you breathing easier. Just being in this Swiss mountain setting is invigorating.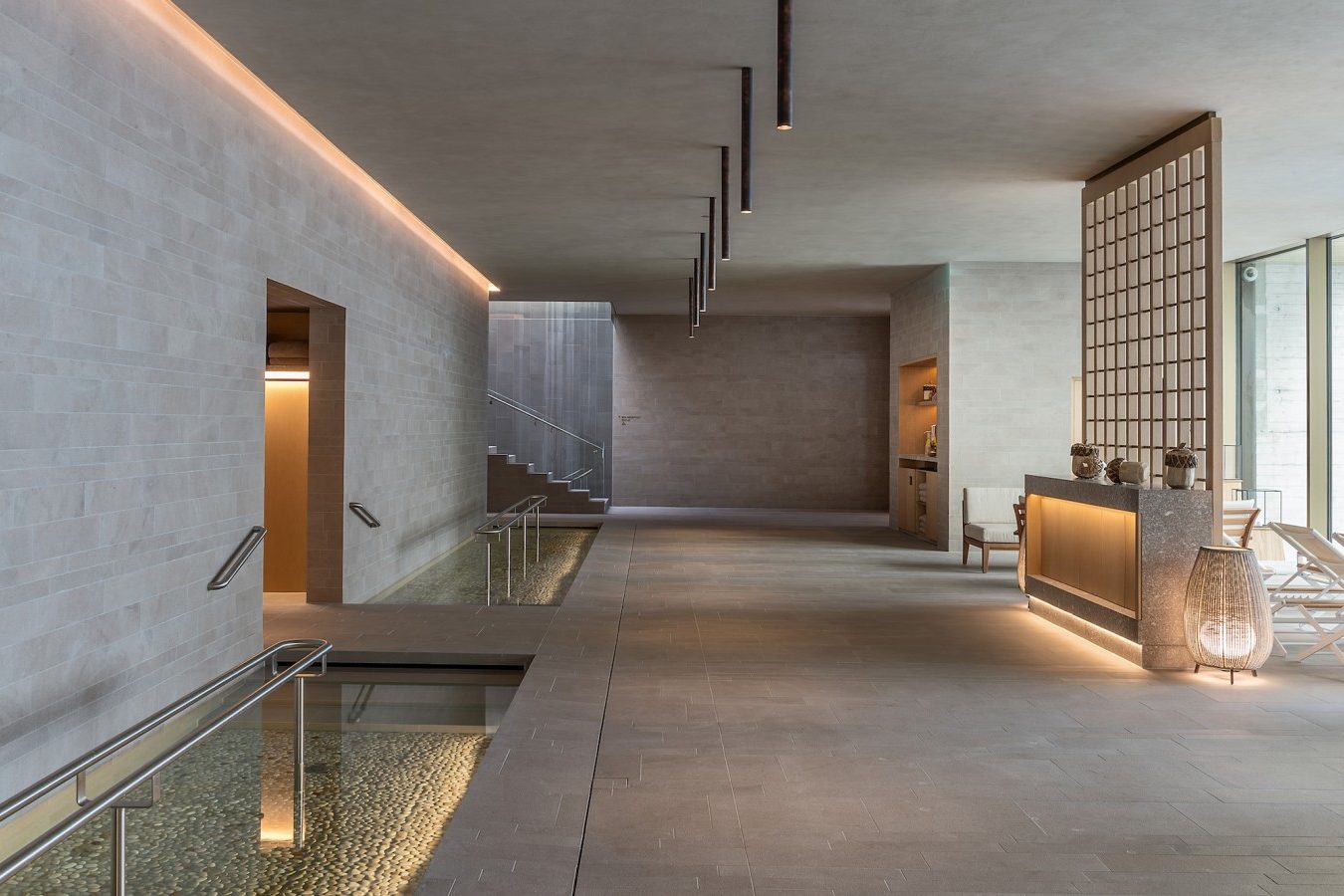 The Alpine Spa is an impressive glass-enclosed, earthy-hued 10,000 sq m refuge of tranquility with an arresting Alpine backdrop. Smooth grey-stone walls and natural lighting evoke a sense of calm; around every corner find grapefruit-infused water and healthy snacks on the house. Watching from the outdoor infinity pool, we admired boats gliding across Lake Lucerne, and submerged in our heated cantilevered watery perch we could see snow setting on Rigi and Pilatus' peaks. Kept at a constant 36 degrees, this is a heavenly hangout whatever the weather.
The spa menu is extensive and suited to all goals; favourite treatments include The Swiss Line Oxygen Rescue Facial, Susanne Kaufmann massages, body peels, and herbal baths. Revitalising in the hands of intuitive therapists, hi-tech-holistic products, full of essential oils from the Bregenz Forest, restore even the weariest of bodies.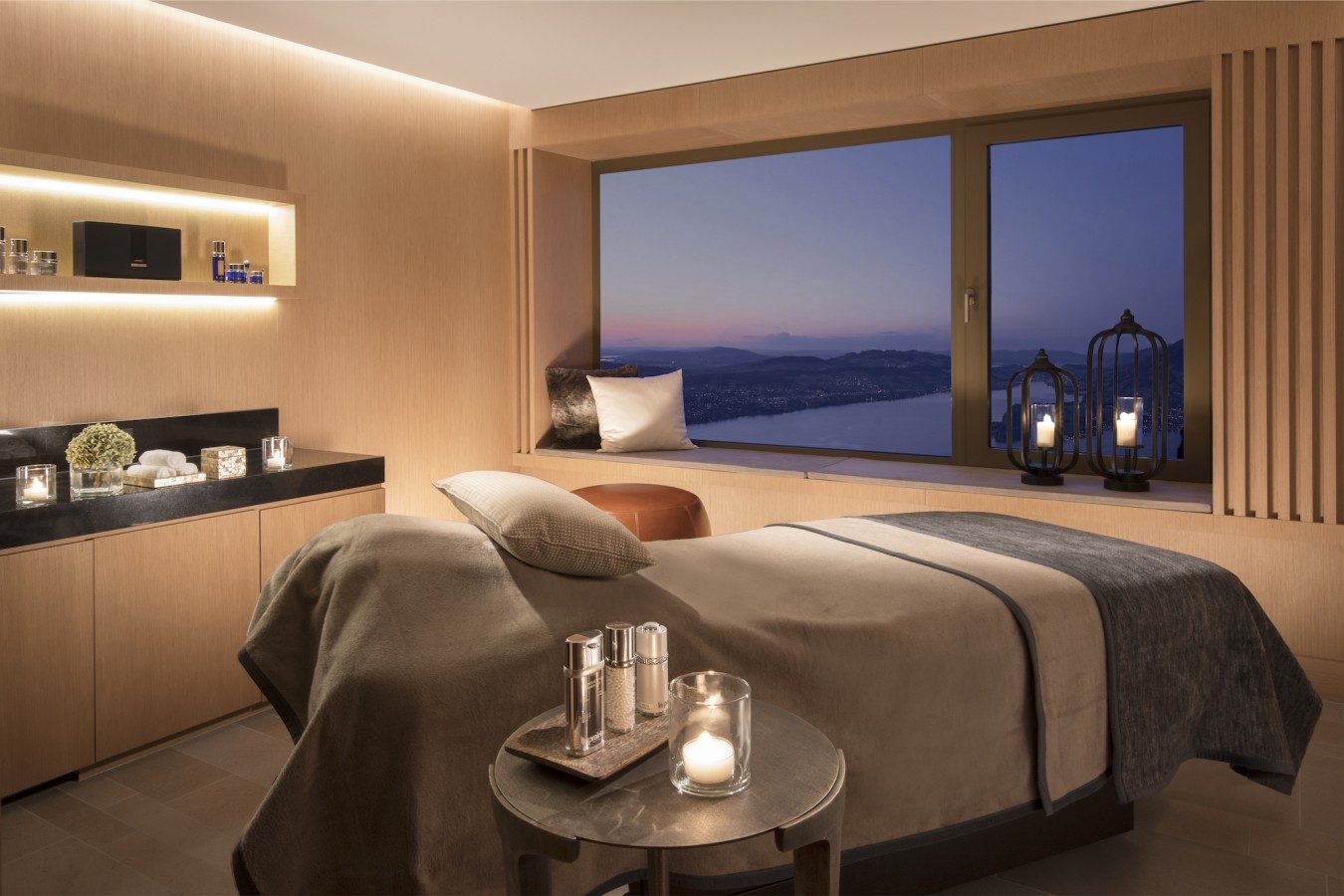 The Swiss Oxygen Rescue Facial naturally plumps skin with vital O2 which minimizes facial redness linked to dilated blood capillaries; more than that the Swiss Line products and the application of these genuinely boosts cell renewal. Mindful inhalation soothed immediately and soon enough I was drifting. I heard the words 'slight peel' 'hyaluronic acid' and 'relax' but before long I was sound asleep, cocooned on the heated treatment bed. After 45 minutes I woke, touched my face and revelled in feeling like I'd never need to moisturise again.
Unwind before, in between and after treatments in the unheated lake-water pool, rebalancing hot and cold Kneipp baths, by floating in the salt pool (you'll become aware of every scrape you didn't know you had but persevere and you will be rewarded with silky-soft skin), infrared cabins and nap shells, Bürgenstock's jelly-mattress pods with white noise are the ultimate power-nap pods. In the Serenity Room — the only unscented space in the Alpine Spa — borrow one of the coffee table books (I dipped into Audrey Hepburn's bio) to read on a fireside waterbed.
Alongside the Alpine Spa, a mountain-facing state-of-the-art medical and wellness centre at the Waldhotel tailors physical and mental wellbeing packages specialising in cardiology, dermatology, orthopedics and nutrition. Comprehensive itineraries packed full of check-ups, treatments and relaxation are adapted to each guest's specific needs; from post-op recovery to weight-loss.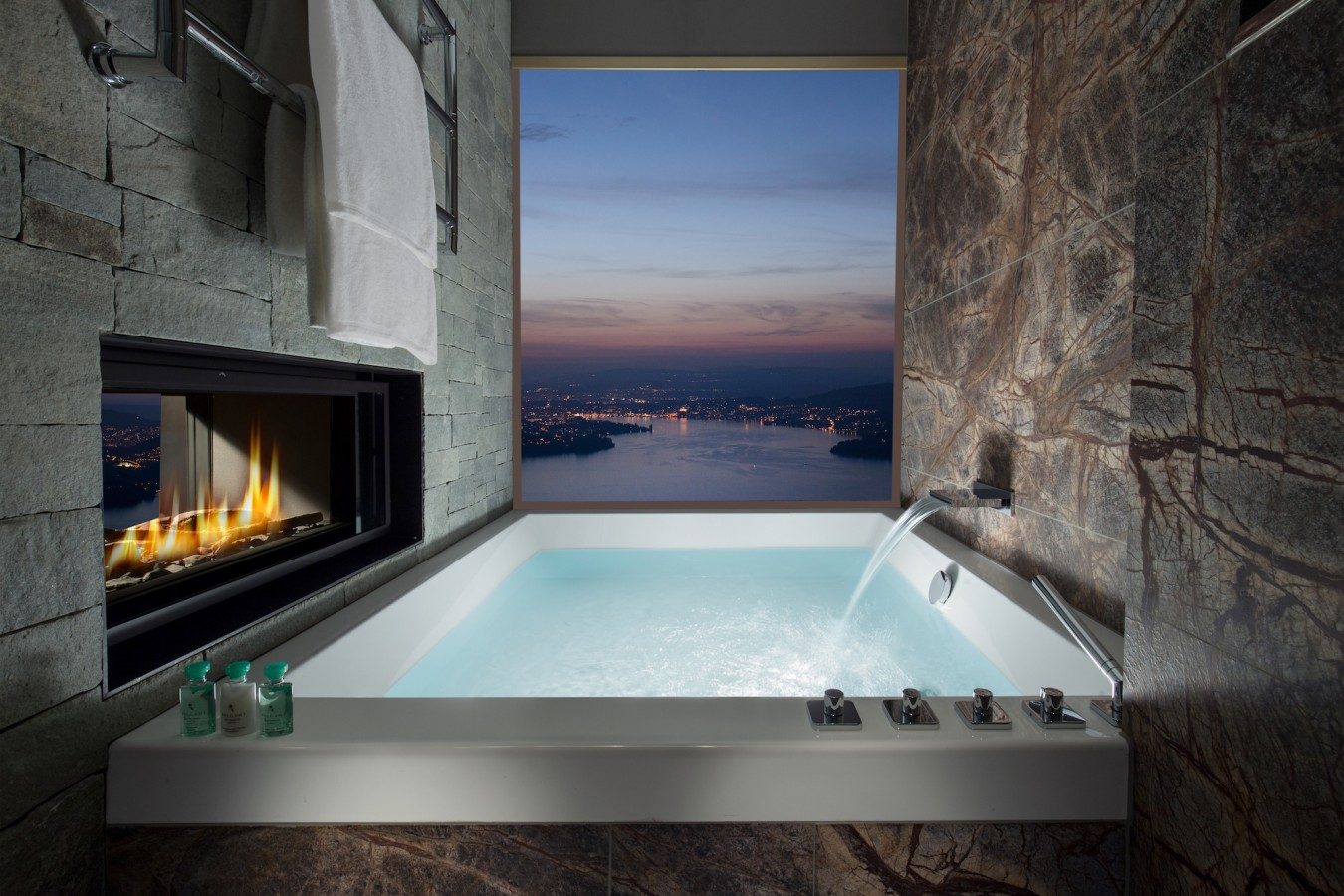 Bürgenstock Hotel's light-filled gently perfumed lobby stars a comfortable lounge, roaring fire and well-stocked bar. Museum-like corridors are lined with paintings, photos and sculptures telling the past of this history-rich resort which dates back to 1876.
Rooms are airy and open plan with king-size beds and huge square baths celebrating grandstand views. In true Swiss style, two duvets rather than one make for undisrupted sleep if you're sharing the bed. A gas-lit fireplace, open both sides, divides the bath and lounge areas; serene palette, contemporary furniture is strategically placed so as not to compete with the uninterrupted view of lake, mountains and Lucerne itself.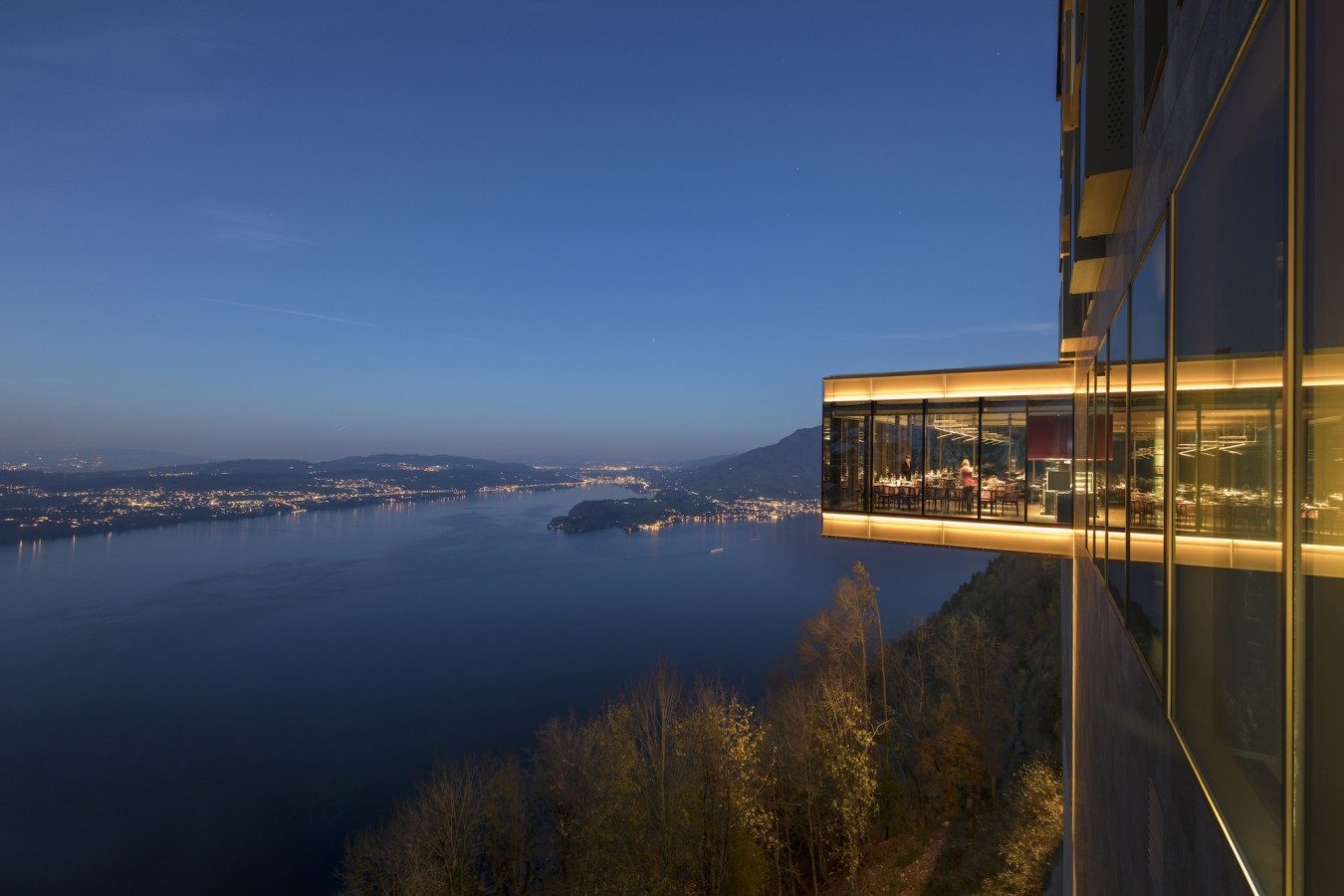 Masterful omnivore menus designed by Culinary Director, Mike Wehrle, champion simple vegetables and herbs picked from the gardens make up light, healthy yet hearty meals at Verbena, the Waldhotel's low-sodium, health-conscious restaurant. Farm-to-table dining at the Oak Grill delivers the freshest produce and meat cooked over spiced up wood; fresh fish caught from Lake Lucerne is a speciality but the sweet-potato chips and lychee cocktails are winners, too. Expertly prepared authentic pan-Asian recipes await in the glass-fronted Spices Restaurant & Bar — try the Yum Woon Sen. Spicy, the glass noodles are light but pack a punch.
At Sharq Oriental Restaurant, the comforting and indulgent Middle Eastern cuisine —moussaka, fattoush and hummus — is prepared with a flourish in front of you in the open kitchen.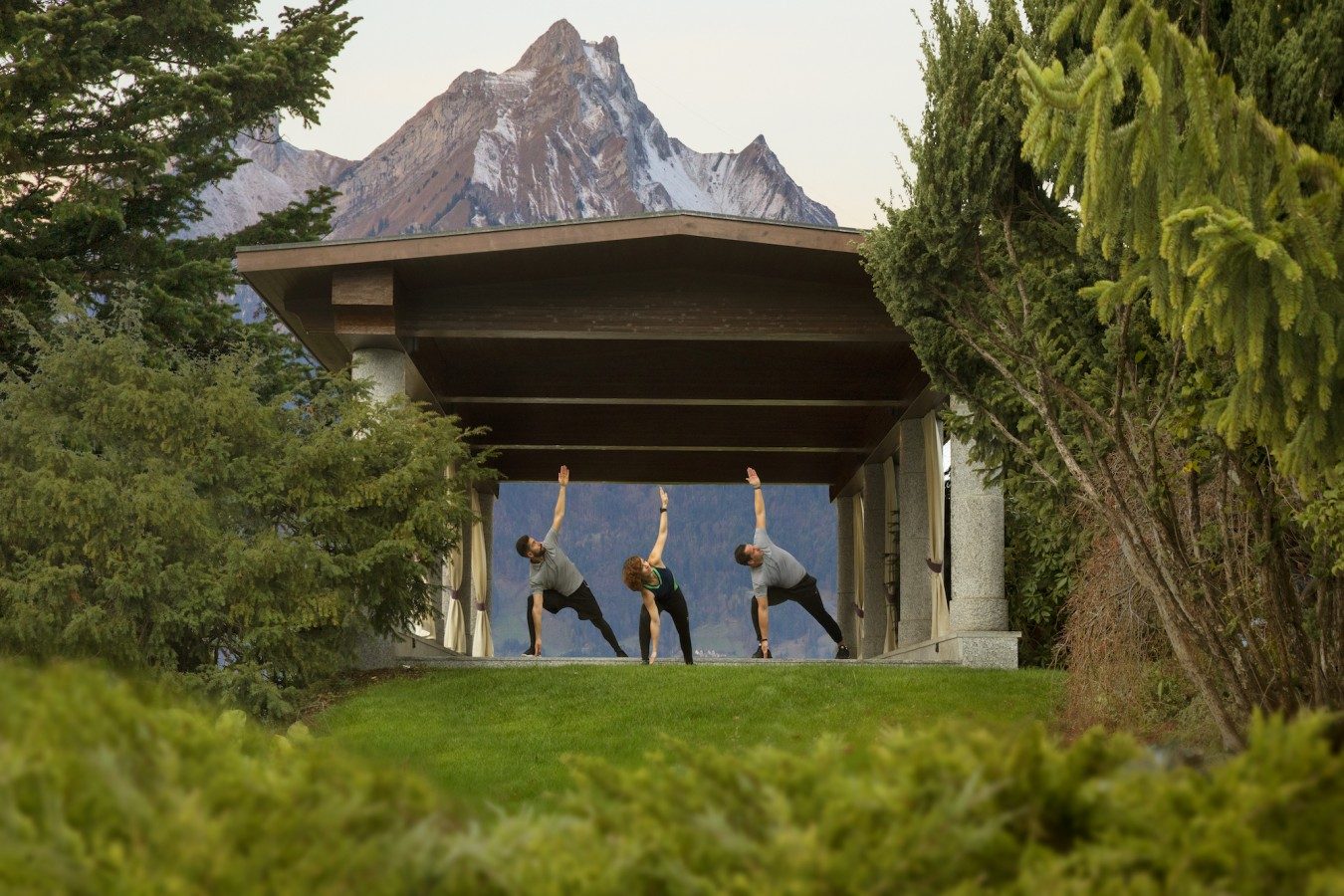 The protected historic Hollywood Pool and Patio, where stars such as Audrey Hepburn and Sophia Loren have famously lounged, opens in the summer. As does the Hammetschwand Lift, Europe's highest outdoor elevator.
Explore the magnificent surroundings with ease by ambling along wide, raised, wooden promenades, which start from outside the hotel, pass through woodland and past the golf course. Wheelchair friendly, they make hiking accessible for less able-bodied nature lovers. There is also access to 70km of hiking and biking trails, a nine-hole golf course, a sculpture trail, water sports, ice-skating rinks in winter and horse riding. Indoor fitness facilities are unrivalled; the three private spa suites and impressive tennis courts mean you can be as active as you like in every season.
Review by Lydia Rose Cox