Buchinger Wilhelmi – The No-Nonsense Medi-Spa that Promises to Restore Body, Mind & Soul
The original – and many say still the best – therapeutic fasting clinic, Buchinger Wilhelmi is a no-nonsense medi-spa that promises to restore and revive body, mind and soul. An impressive medical pedigree elevates the Buchinger Wilhelmi above its imitators; Dr Otto Buchinger's therapeutic fasting cure was developed some 80 years ago, the clinic – in the bucolic setting of Lake Constance in Southern Germany – is still run by the Buchinger family, and many guests have been coming here for over 40 years for their annual 'tune-up'. Recent years have seen mounting evidence that the health benefits of calorie restriction and fasting extend far beyond weight loss, lower blood pressure and reduced cholesterol.
Overview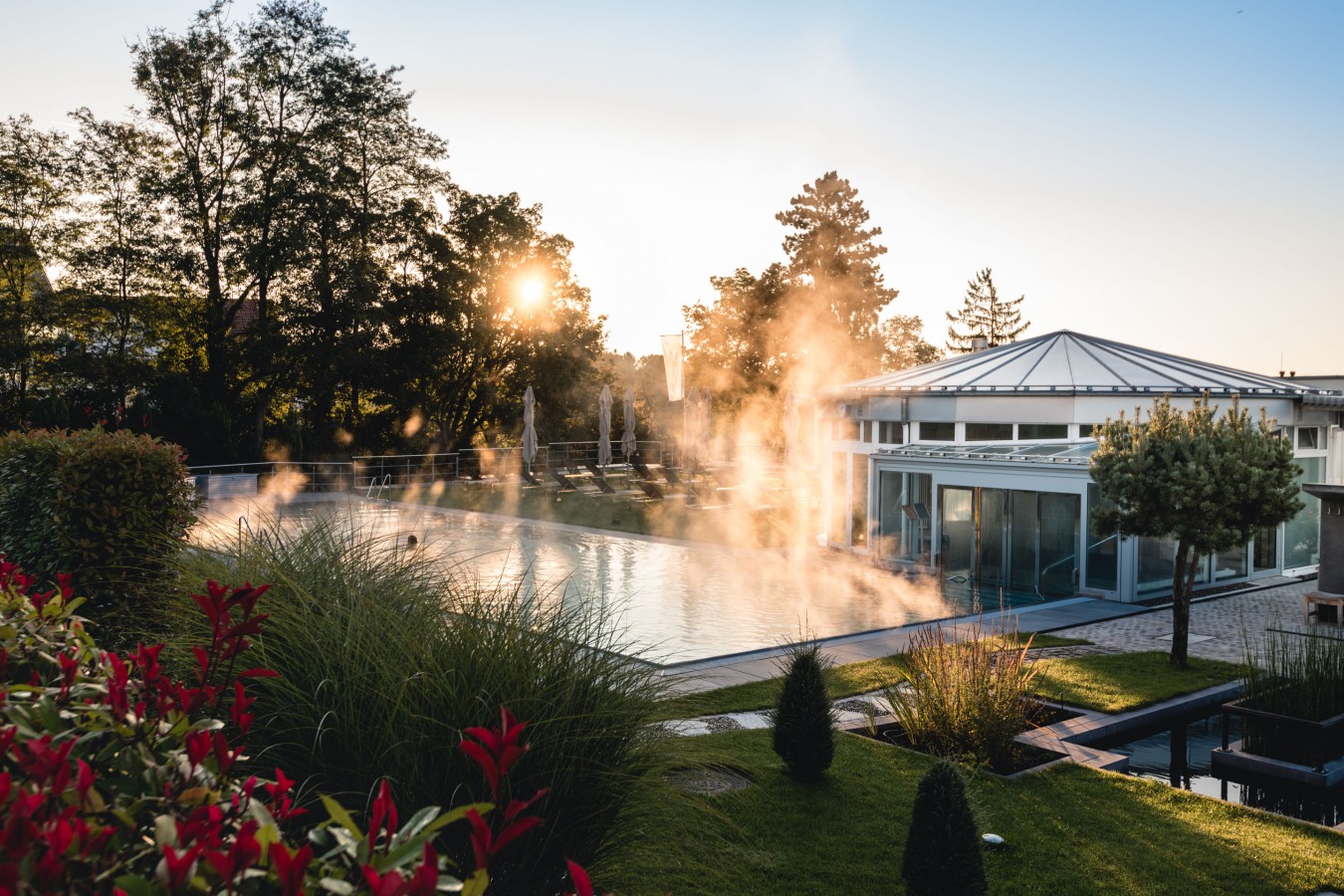 Fasting has been likened to a ''reset'' button that restores the human body to its healthy factory settings. A study published last year by Prof Vincent Longo's team at USC concluded that three days of fasting can rejuvenate the immune system, triggering the production of new white blood cells. Fasting has also been proven to alleviate the symptoms of inflammatory conditions like diabetes, arthritis and autoimmune diseases, and boost mental clarity and physical vitality.
I'm no stranger to fasting: I've tried hippyish water fasts in Thailand, juice fasts in Devon, and the Mayr cure (yoghurt and copiously-chewed bread) in Bavaria. But I've never experienced this degree of thoughtfulness and support, and that's what makes the Buchinger Wilhelmi the natural choice for first-time fasters. With an army of caring nurses and seven white-coat-clad doctors, the Buchinger provides a safe, supervised environment for guests arriving with a dizzying range of medical conditions and health intentions.
Your fellow guests run the gamut from stressed-out CEOs to elderly Alzheimer's sufferers, with a growing number of young professionals who crave a more-than-just-skin-deep healthy getaway. And virtually all of them – including me – leave the clinic a few kilos lighter, with a spring in their step, various aches and pains evaporated, and a renewed lust for life. Existing on a 250 calorie-per-day diet isn't easy, but at the Buchinger Wilhelmi, you are in very good hands.
The Programme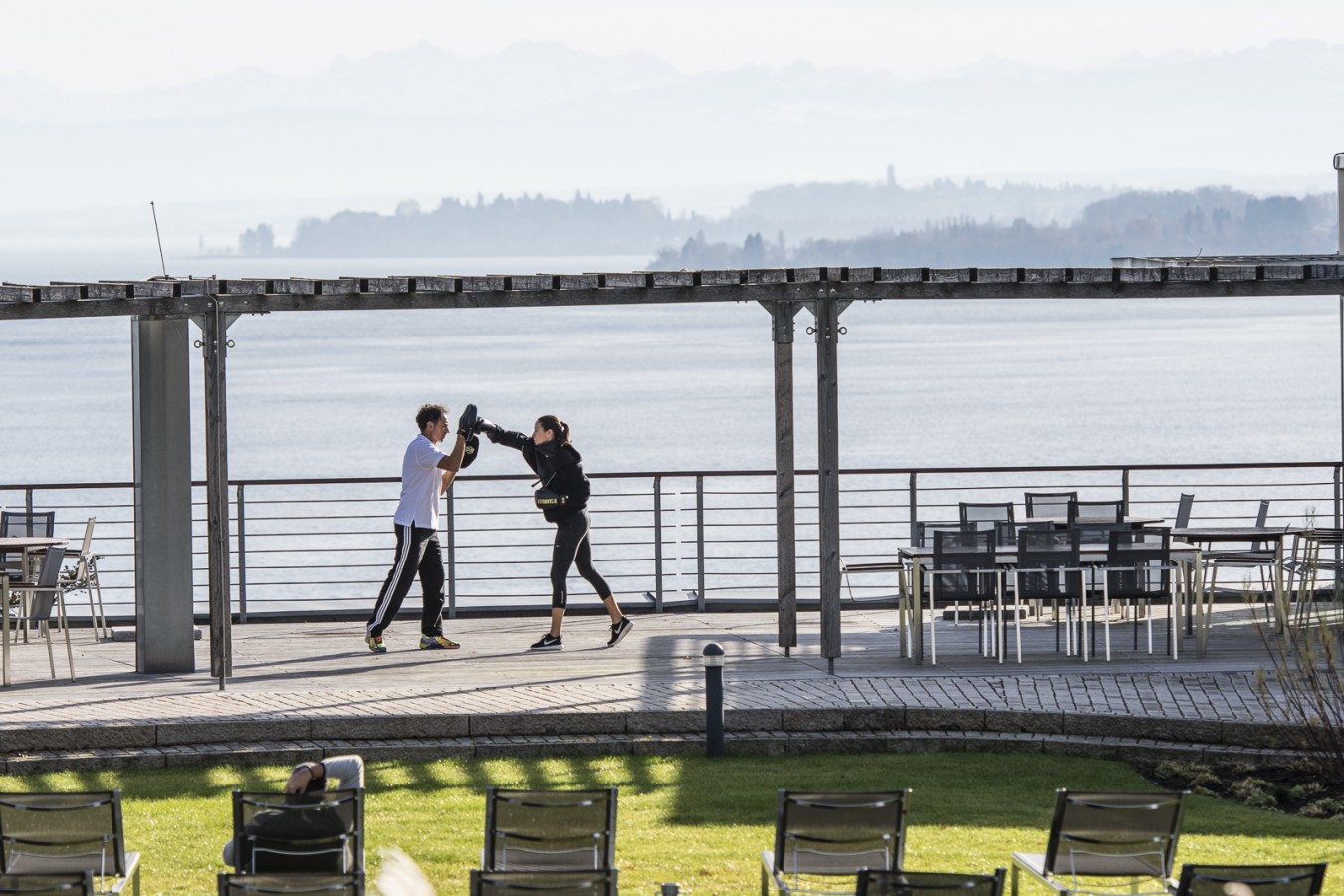 There is no gleaming complex of steam rooms and watsu pools here. Instead, there's an inviting heated outdoor swimming pool set in a beautifully landscaped courtyard, a small but functional sauna, a handful of treatment rooms and a well-run beauty salon for facials, hairdos and other beauty treatments.
There's also a well-equipped gym and workout studio, and an impressive roster of free exercise sessions, including yoga, Tai Chi, aerobics and fascia training.
Most guests opt for the 10-day Compact (£1900) or two-week Classic (£2600) packages, which include a comprehensive schedule of massages and treatments. These treats serve as much-needed pick-me-ups on the days when I'm missing my customary mid-afternoon bar of Green and Blacks.
I start out with a prep day, where I'm fed brown rice with a light vegetable ragout; the next morning it's onto my strict 250-calorie-a-day regime of honeyed tea for breakfast and broth for lunch and dinner.
My morning starts with a visit to my smiling nurse, who measures my blood pressure, checks my spirits and weighs me. Enemas (which are optional) are also administered every other day, to aid the detox process. In between medical appointments and the spa treatments included in my Compact package, I take free yoga classes, head off on the daily guided hikes, and laze on my sun lounger, gazing at Lake Constance.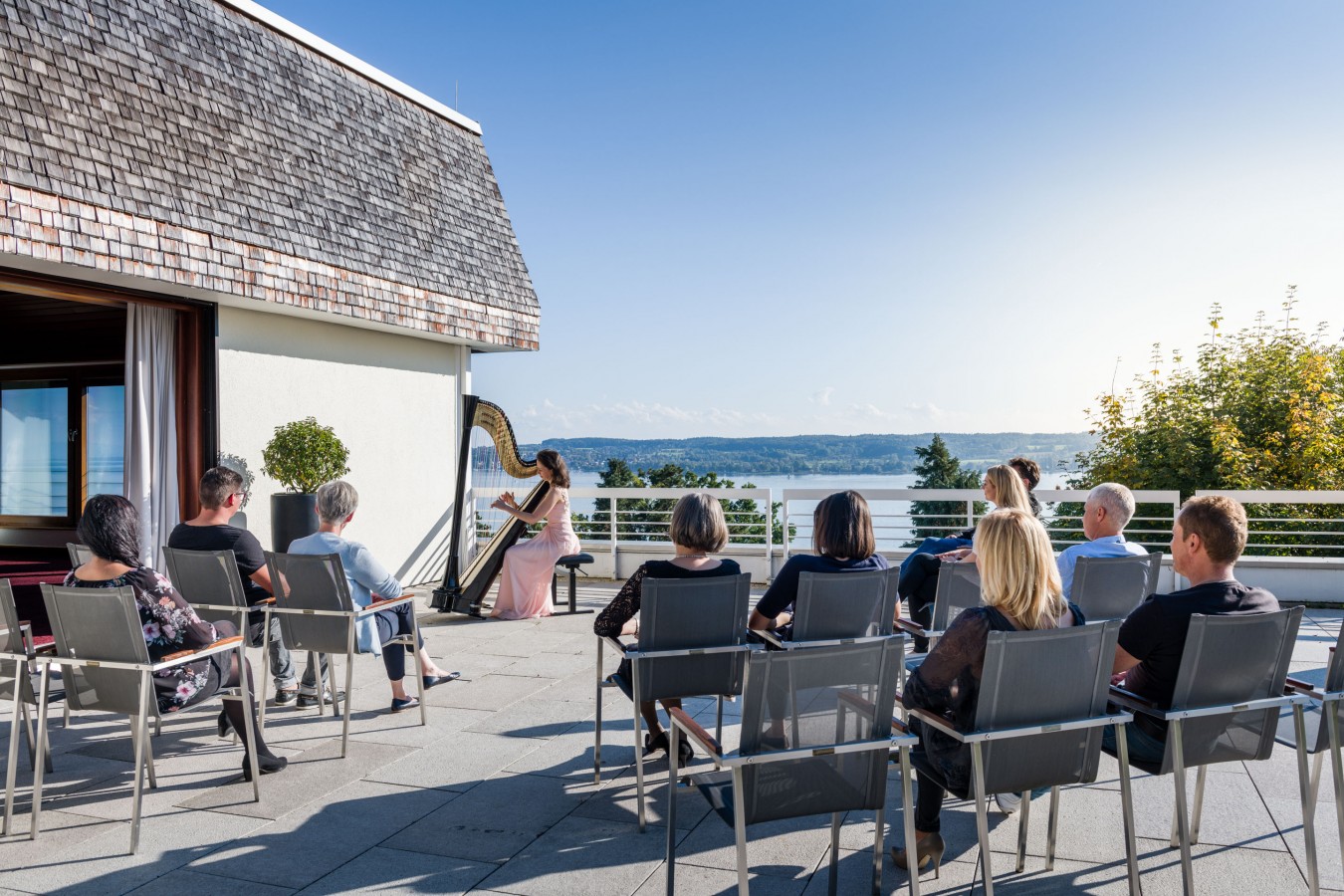 In the evenings, concerts, talks and art therapy classes are on offer. It's hard to imagine, but there's actually very little downtime on this schedule, and the hours and days pass quickly. My first couple of days I'm tired and pretty fed up; by day three, my food cravings have vanished, I feel astonishingly perky, and I start to feel like this is a holiday – not a wake-me-when-it's-over exercise in deprivation.
Most guests stay for at least two weeks; 10 days is the minimum recommended stay, although 7-day breaks are available. This sounds lengthy, but the Buchinger's commitment to delivering the ideal fasting experience extends to a few days on the fast-breaking calorie-controlled menu at the end. Educating and preparing fasters for a return to their normal routine – hopefully with an improved diet and lifestyle – is a crucial element to the Buchinger Wilhelmi programme.
To Stay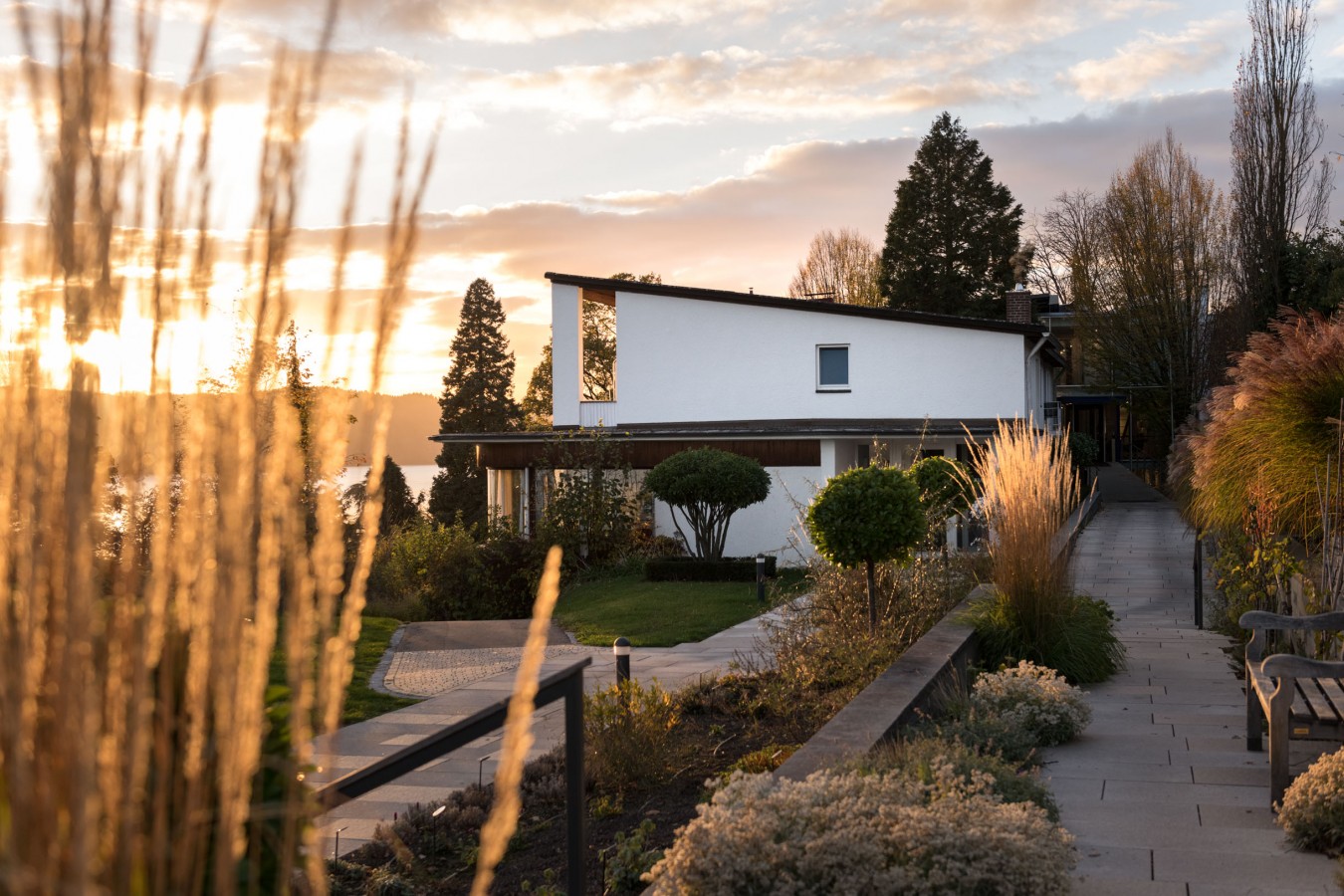 This is a medical clinic, not a hotel spa – and the comfortable but unpretentious rooms serve as a reminder of this, lest you forget during a mesmerisingly good massage or sunny morning stroll around Lake Constance. In keeping with the campus feel, there are six different south-facing residences overlooking the lake.
My digs are in Villa Belgrano, where I have the luxury of a private terrace with a sunlounger; the bedrooms above mine have balconies. Also recommended are the cheaper, simple yet stylish newly refurbished rooms in the main building. I'm normally a design snob, but I rather enjoy the Buchinger's old-school-sanitarium aesthetic. Most of the guests agree that serious luxury would be a bit of a waste; your stay at the Buchinger is about making life simple again – simple daily routines, simple surroundings and a very, very simple diet…
To Eat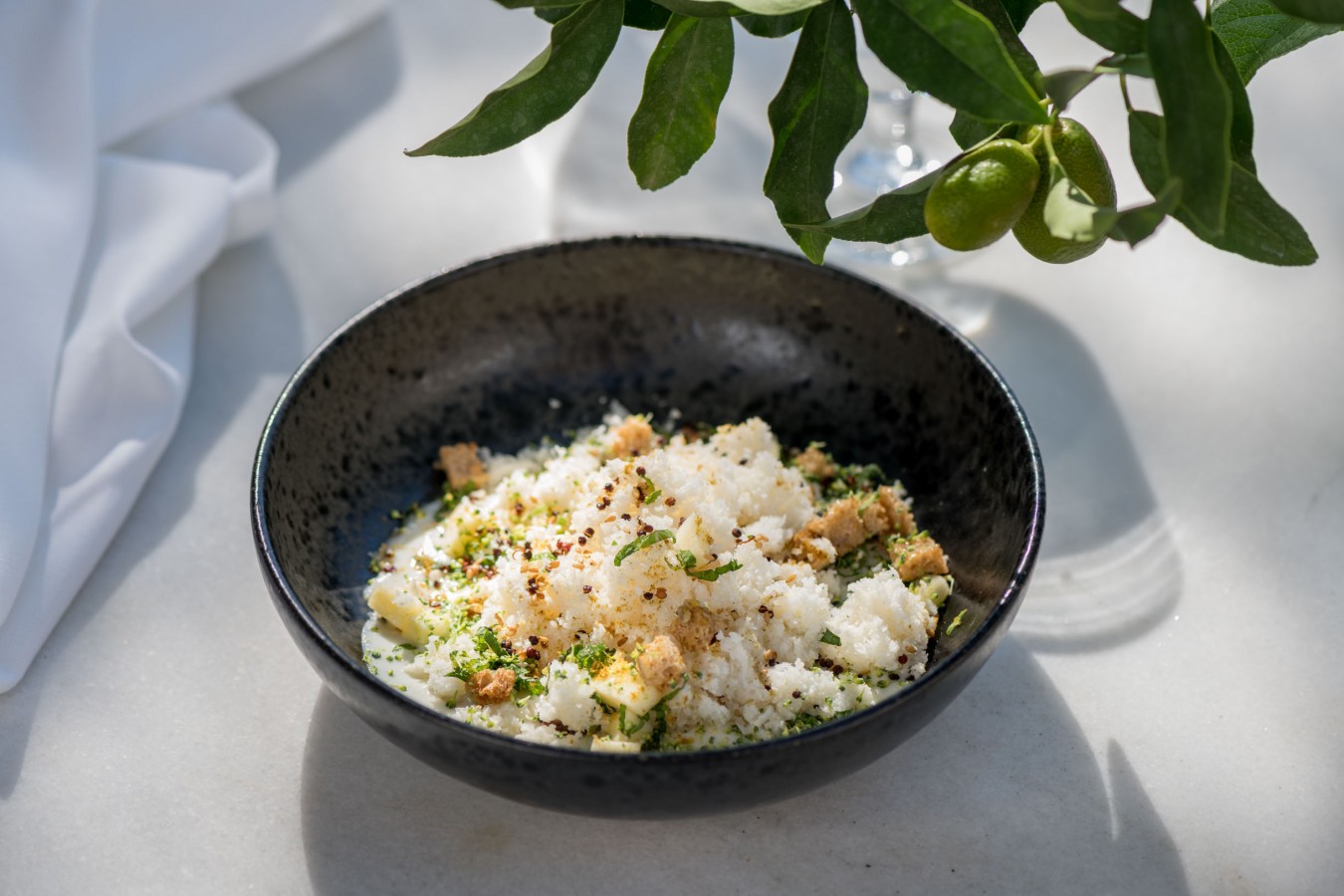 Don't get too excited about your prep day, of brown rice (or alternatively fruit, or a potato) with apple sauce or vegetable ragout. And after that it's strictly tea for breakfast, with broth for lunch and dinner. But make it through your fast, and you're rewarded with a series of 'refeeding' meals in the pretty restaurant.
Food – when I finally get it – is inventive, healthy and delicious; quinoa souffles, vegetarian paella, curried sweet potato. These utterly delicious, long overdue meals combined with the cookery demonstrations throughout the week mean that I go home with a renewed zeal for healthy cooking, determined to be the next Deliciously Ella.
Dont Miss
A day exploring the shoreline of Lake Constance. The quaint town of Uberlingen is just a ten-minute stroll, and its neighbours are similarly picturesque. It's perhaps the most perfectly-positioned spa I've ever visited, and it's by only getting out and about that your fasting week starts to feel like a holiday.
The daily guided hikes – of varying levels of exertion and length – became a real highlight of my day. Remember that the Buchinger family have been in the retreat business for decades, and this is a well-honed formula.