Beata Alekandrowicz Launches the 'Underwater Dream' Signature Massage at Huvafen Fushi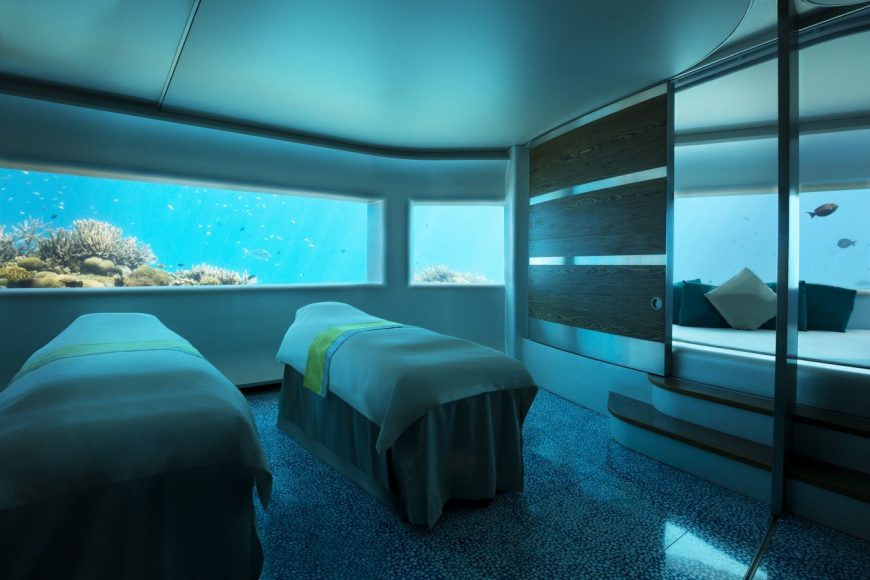 Beata Alekandrowicz, the acclaimed expert on massage and Co-Founder of Pure Massage Spa Training Method has developed a new signature spa treatment for Huvafen Fushi in The Maldives. Specifically designed for the iconic resort's unique underwater spa treatment area, Pearl, Underwater Dream immerses guests in the radiant seascape and combines sensory stimulation with stillness and tranquility. Beata has drawn on years of research, combined with unique massage techniques based on the rhythms of the body to enhance the quality of sleep for guests.
Alekandrowicz explains: "Sleep is a vital element to our health as it helps the body to balance the different systems. A good night rest has the power of recharging the body completely, bringing back physical strength, hormonal balance and a much more positive outlook."
The treatment is both creative and hypnotic whilst enhancing the sensorial power of touch.  It is conducted with the client resting on their back, enabling them to enjoy the mesmerizing underwater landscape which boasts an incredible array of tropical fish and coral in the ocean. This fluid massage uses smooth, flowing strokes where the therapist creates a synergy with the environment. The oil-based massage helps to rebalance the hormones and induce an advanced meditative state for guests. 
Starting at the feet, the therapist uses a combination of reflexology pressure point and shiatsu techniques to promote relaxation and a restful sleep. Ancient breathing techniques are incorporated into the spa treatment which are designed to complete the energy circuit in the body and promote sleep. The treatment also features soothing massage on the head, neck, arms and legs. Unique and transformative, the treatment elevates the power of touch to another level in an underwater setting with a difference. 
Aleksandrowicz said: "I am really excited about this new signature treatment at Huvafen Fushi as it combines sensorial experience, creativity and a unique result – helping guests to achieve a great night's sleep. This obviously speaks to me because the experience of touch relates directly to these concepts."
Huvafen Fushi is situated in the Malé Atoll and features the world's first underwater spa rooms.