Amanzoe Launches Personalised Individual Wellness Immersions
The birthplace of modern medicine, renowned for its philosophers, natural beauty, and healthy cuisine, Greece is soon to become the fifth Aman destination to offer personalised Individual Wellness Immersions. Three life-enhancing, multi-day programmes will launch at Amanzoe on 1 April 2020, promising guests expert guidance and cossetted time in which to reflect, recalibrate and reset the course of their long-term wellbeing.
Following the success of the multi-day Individual Wellness Immersions at Amanpuri in Thailand, Amanbagh in India, Amanoi in Vietnam and Amanemu in Japan, Aman is bringing the concept to the shores of the Peloponnese.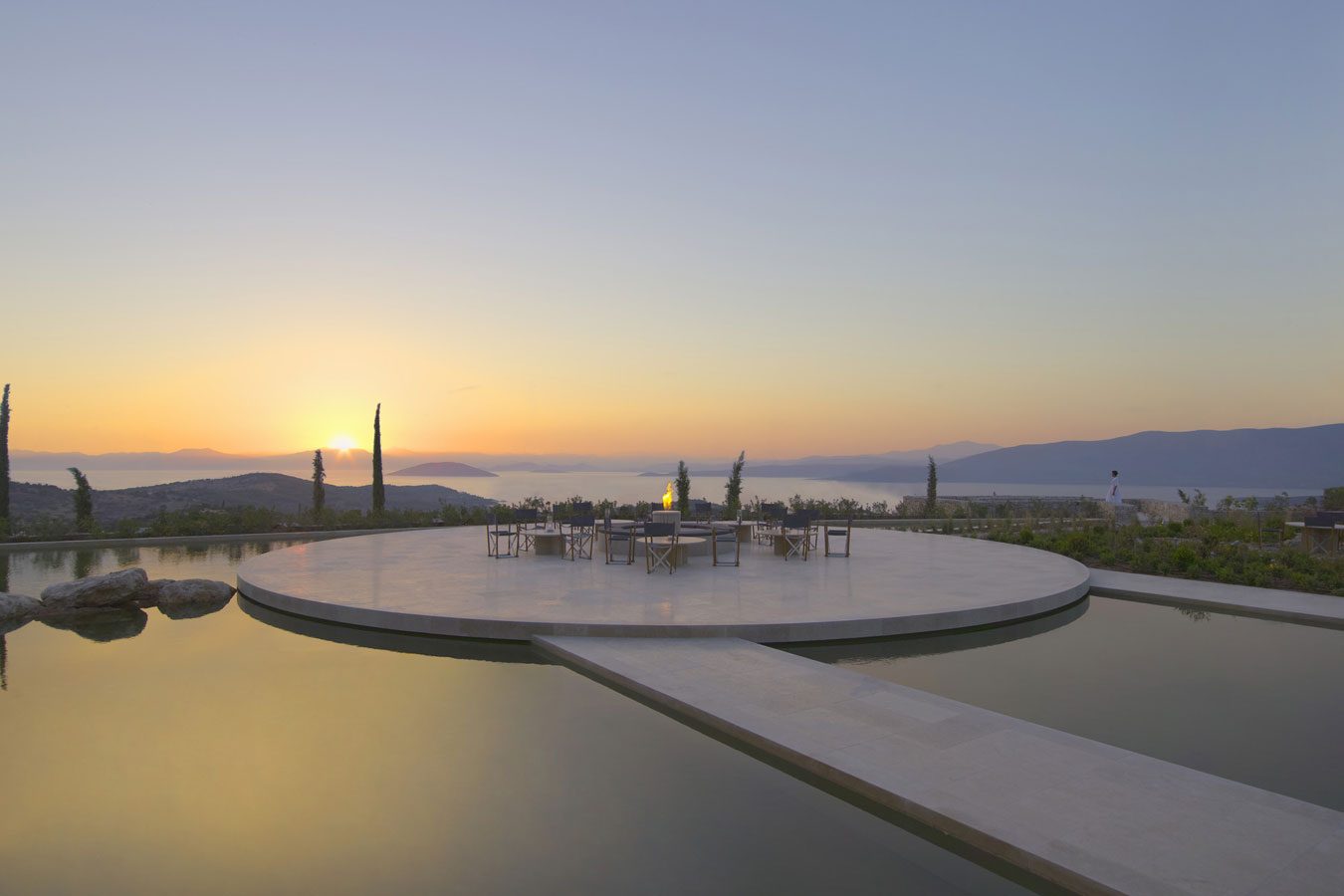 Recognising the unique physiology, emotional make-up and lifestyle of every individual, and targeting specific wellness goals, Amanzoe's Individual Wellness Immersions will last three nights or more and will include three different pathways: Weight Management & Transformation, Detox & Cleansing and Mindfulness & Stress Management. 
Amanzoe is perfectly placed to alter the trajectory of personal wellbeing for the better, encompassing a hilltop resort and villas with serene sea views, a 2,850-square-metre Aman Spa surrounded by olive groves, and a beach setting of privacy and tranquillity.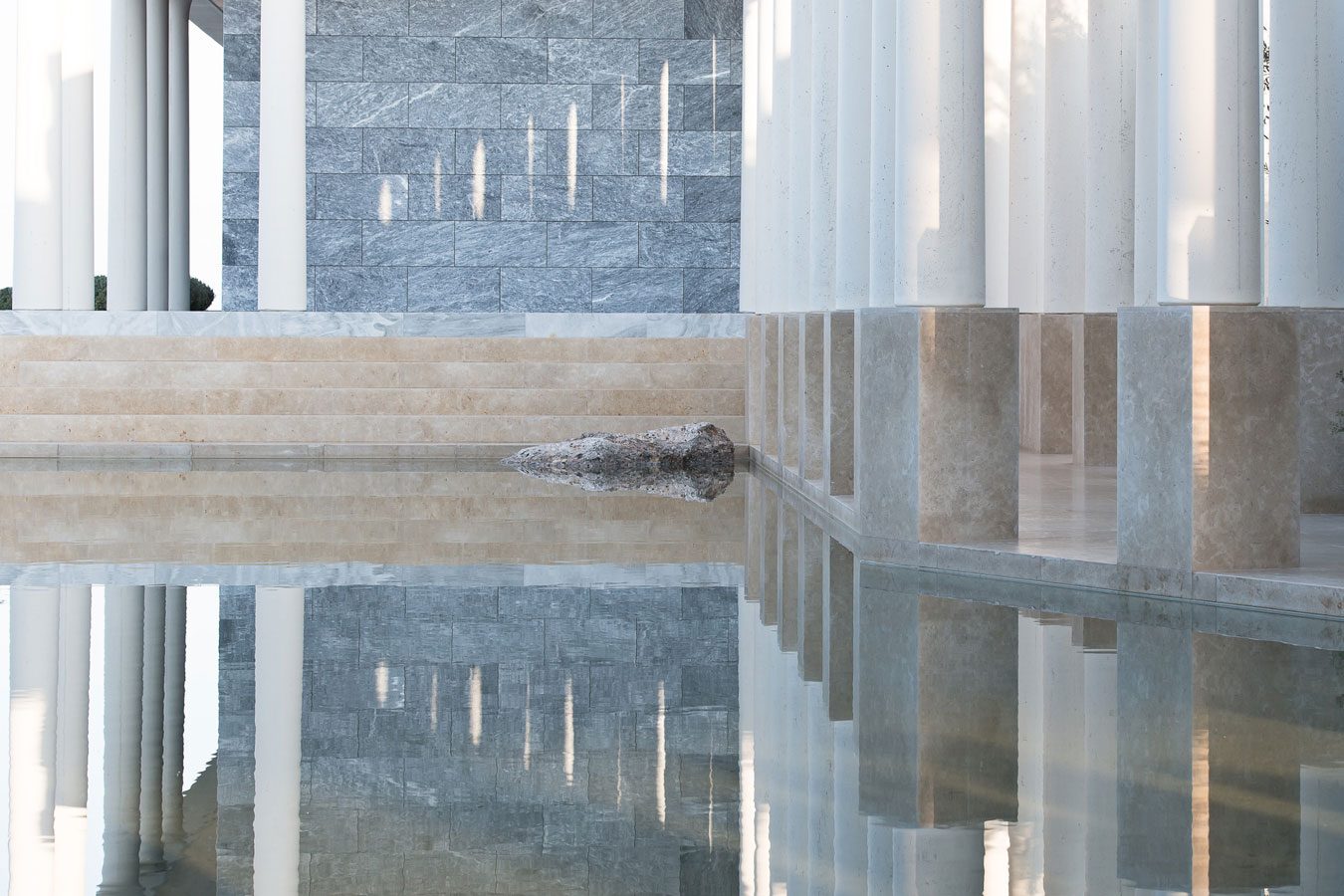 Following a thorough 60-minute consultation and numerous assessments on arrival, every individual's personalised programme will include full-board based on a comprehensive and bespoke nutrition plan, one daily 60-minute specialist wellness session (Myofascial Release, meridian therapy, acupuncture, aquatic bodywork and more), one daily 60-minute private movement class (including yoga, Pilates and Watsu) and one daily 90- minute spa treatment (Grounding, Nourishing or Purifying massages, body polishes, wraps and facials utilising Aman's skincare range), all tailored to specific needs. Twice daily prescribed herbal teas, a 30-minute final consultation and return airport transfers will round out the offering.
Those whose wellness challenge is weight-related will recognise the complex interplay of emotions it evokes. The goal of Amanzoe's Weight Management & Transformation Immersion is to demystify this emotive issue to enable healthy, permanent weight loss or gain, alter both lifestyle and mindset to eradicate bad habits, and provide the knowledge, skills and energy to effortlessly integrate all that is learnt into daily life.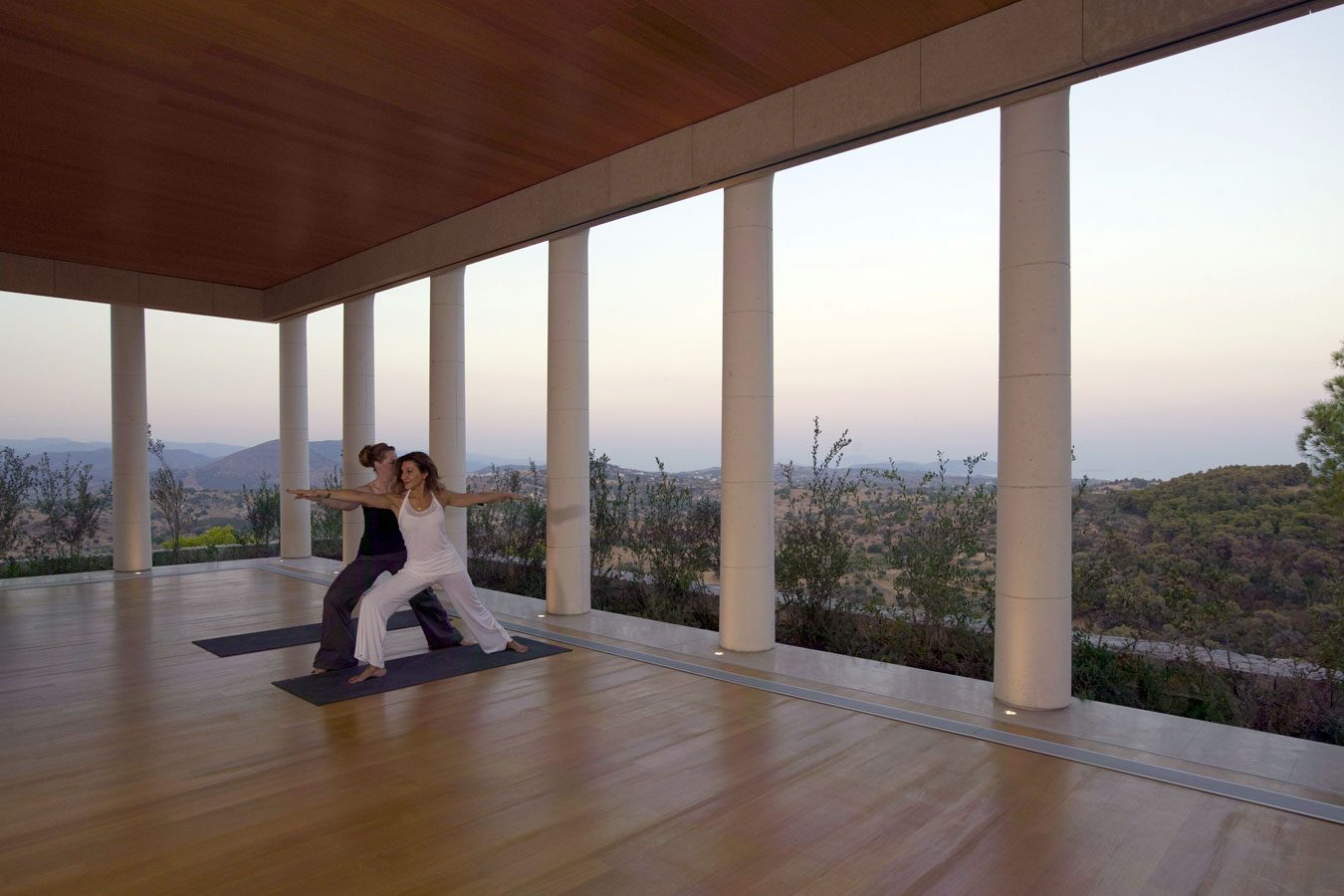 Amanzoe's Detox & Cleansing Immersion will tackle the reason many struggle to achieve optimum health. Toxins – both physical and emotional – can block attempts to regain equilibrium, resulting in only temporary feelings of wellbeing before circumstances begin the inevitable slide back into negative patterns. In the natural healing environment of the Peloponnese, participants will escape the frenetic pace of everyday life. Guests will be able to reset the mind while cleansing and nourishing the body, to return from their Immersion empowered and radiant with positivity.
Developing skills for managing a stressful lifestyle with a calm spirit and a focused mind, Amanzoe's Mindfulness & Stress Management Immersion will shift the focus inward to heighten self-awareness and help every individual attain a deep sense of peace and relaxation. The practices of meditation, yoga and reflection will be combined with modalities that encourage inner healing (cranial sacral therapy, Reconnective Healing and Reiki), those that purify (exfoliation) and those that calm the central nervous system (massage).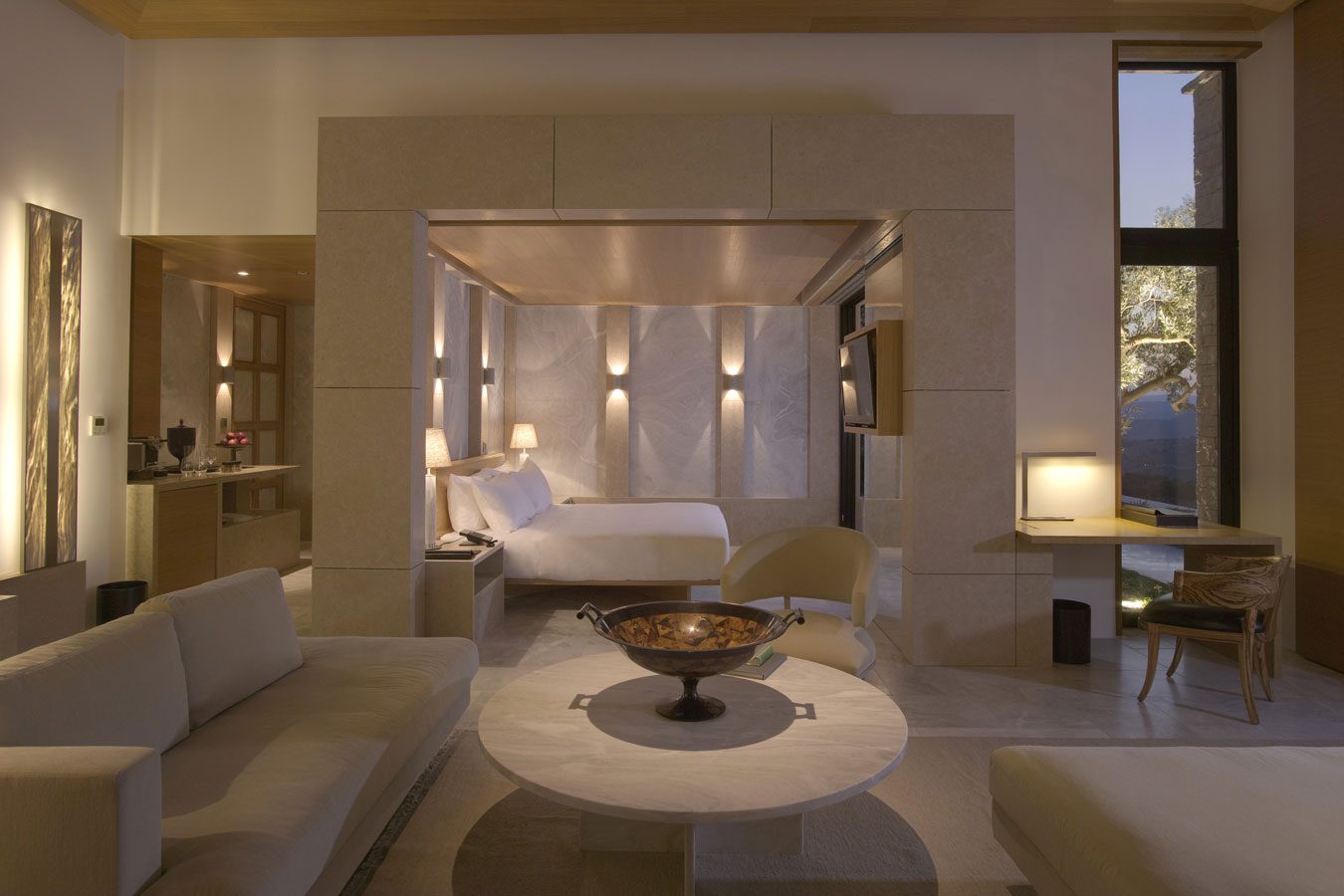 Amanzoe's Immersion programmes will be curated by the resort's experienced Wellness Managers and overseen by internationally recognised wellness specialist, Zoe Nash. A fully certified practitioner of Traditional Chinese Medicine (TCM), a Yin Yoga teacher trainer, and an expert Myofascial Release specialist with more than a decade of experience, Zoe approaches health holistically, also incorporating Qigong and meditation.
Understanding that not everyone has the time to dedicate to an in-depth Immersion, Amanzoe will also be offering a shorter immersive experience. The one-day a la carte Taste of Wellness will allow guests to choose one fitness session, one specialist treatment and one spa treatment, and will also include a healthy lunch. The Taste of Wellness option does not include a consultation or a customised menu, but is ideal for those travelling with friends and keen to add a wellness aspect to their holiday. Surrounded by olive groves and overlooking the Aegean Sea, each of Amanzoe's one-to-nine-bedroom Villas, are cool, spacious abodes, and provide the ideal home for groups of friends who wish to book a wellness break together. Each villa includes a heated outdoor pool, private chef and host and offers supreme privacy.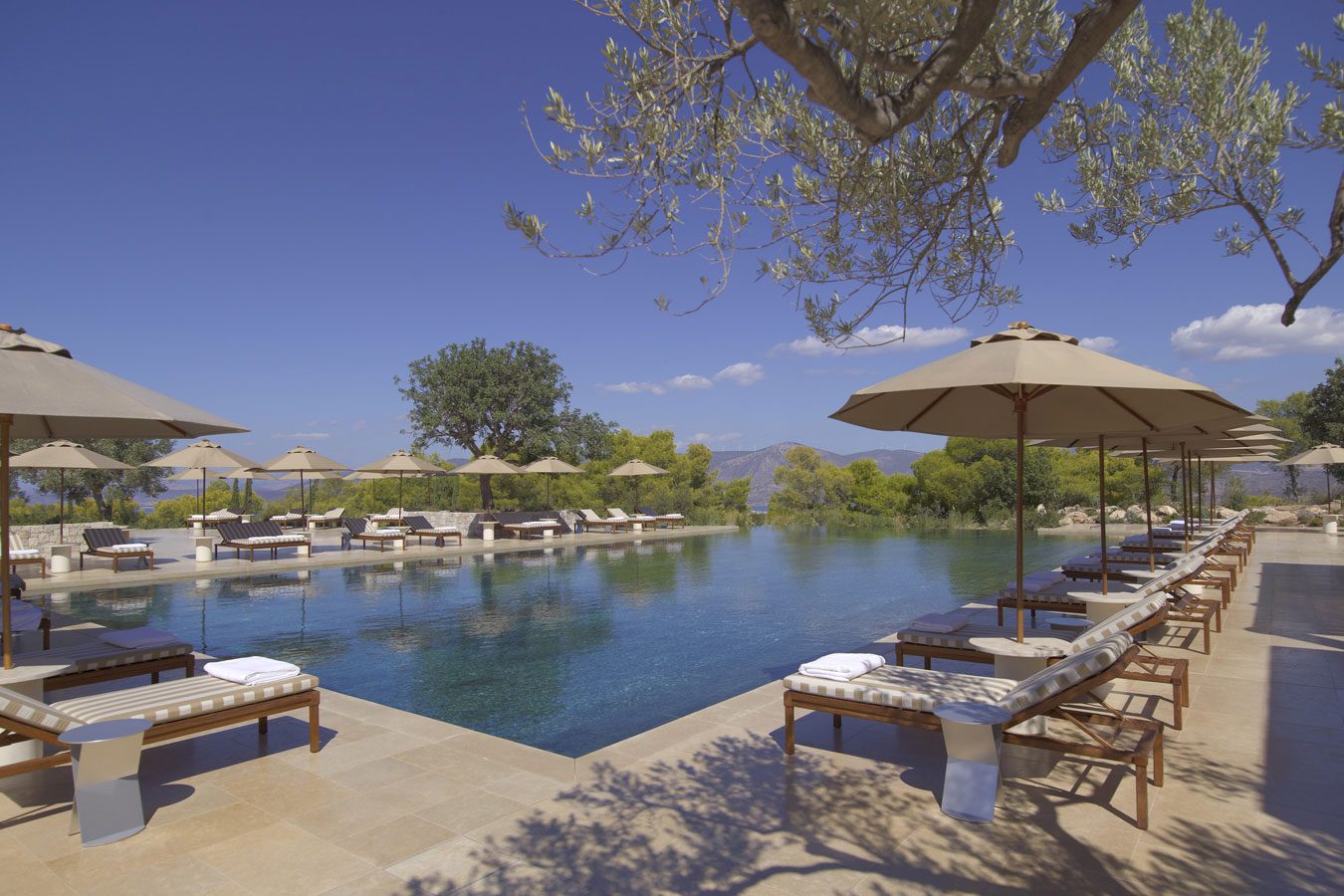 While individual Immersions and Taste of Wellness sessions will take place in various settings on Amanzoe's extensive property including its Beach Club, many will be conducted within the expansive hilltop Aman Spa. Designed as a place of peace with unparalleled views, the spa offers eight treatment pavilions, a Pilates studio, a Watsu pool, his and hers hammams, steam rooms with a cold plunge pool, a yoga pavilion, a gym and a finishing salon for manicures and pedicures.
The holistic healing philosophy at the heart of Greek medicine states that humans are essentially a product of their natural environments, and that good health is found when living in harmony with nature. Restoring this lost harmony in whatever way necessary is the primary goal of Amanzoe's Immersion programmes, ensuring that every individual achieves the optimal wellbeing they deserve.
Situated near Amanzoe, the Sanctuary of Asklepios (named after the healing god Asclepius) was a complex of healing temples and considered the most important centre of healing in the ancient world. The resort is proud to be continuing this tradition, tapping into the region's healing heritage by cultivating immersive, personal routes to wellbeing.