Adler Spa Resorts Launch Their Adler Med Programme – Tailored to the Individual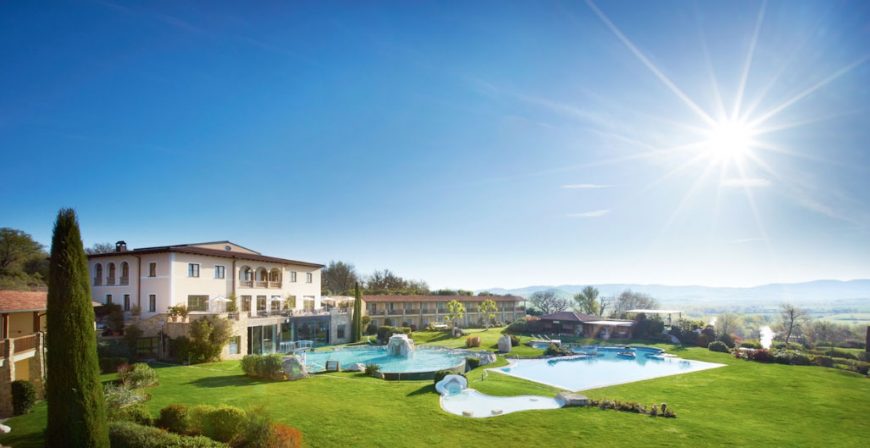 ADLER Spa Resorts has launched ADLER MED, a unique premium health holiday programme that offers cutting-edge medical services tailored to each guest's individual wellness needs in the cocooning comfort of a luxury spa resort. The programme is being offered in the elegant surroundings of two of its properties: ADLER Balance in the Italian Dolomites and ADLER Thermae in Tuscany, both located in UNESCO World Heritage Sites.
At the heart of the programme lies the ADLER MED preliminary consultation, when a guest meets with one of the ADLER's highly-qualified in-house doctors at the start of their stay to establish, the state of their health so that the doctor can decide on the best plan of action.
The plan chosen will fall under one of five distinct categories (detox, weight loss & nutrition, stress management, prevention & diagnosis and functional orthopaedics & thermal therapy), but will be tailored specifically to the individual, dependent on their personal needs, their budget and the length of their stay.
Whichever programme is followed, the ADLER MED approach is holistic, being based on five core elements: diagnosis, nutrition, inner balance, exercise and treatments.
This means that once diagnosis is complete, following a full medical check-up and various tests (results are generated within 24 hours by a state-of-the-art in-house laboratory), a personalised nutrition plan can be drawn up and recommendations made for exercise and treatments, as well as attaining inner balance. These suggestions may include complementary and alternative treatments and supplements (as several of the doctors are also trained in Indian and Chinese medicine), alongside traditional remedies.
Nutrition guidelines follow the ADLER MED Vital Cuisine principal, which promotes a healthy diet that incorporates fresh natural ingredients and locally sourced produce in season, whenever possible, in a simple but delicious way. ADLER MED's medical team agree that each of us has a unique sense of taste and way of metabolising food, so tailoring a nutritional plan that takes into account individual characteristics is vital.
Eating three meals a day also gives guests the energy required to take part in the hotels' extensive indoor fitness classes (Meridian yoga, Pilates, Gym Body and Qi Gong to name just a few) and outdoor programme of activities that include Nordic Walking, as well as daily guided hiking and biking tours, and give guests a chance to explore the stunning natural landscapes in which the hotels are located – the UNESCO World Heritage Sites of the Dolomites and the Val d'Orcia.
Dependent on the programme followed, a guided breathing class may also be included (teaching guests how to breathe correctly i.e. more deeply), as well as posture therapy and stress relief treatments, in order to achieve inner balance, reduce tension and induce greater levels of serenity. Mental well-being and physical well-being are equals in this approach.
The final element is treatments. Massages, wraps and baths help remove toxins, while reinforcing health and balance, and making guests feel truly pampered and relaxed; some (such as massages) are included as part of the packages, others can simply be booked separately.
ADLER Thermae has just 87 rooms, giving it a very intimate feel. All of the rooms in the modern building, constructed in traditional Tuscan style, have stunning views overlooking the region's rolling hills and a bio-climatisation system that avoids the unhealthy effects of air-conditioning regulating both temperature and humidity automatically through pipework in the walls, ceiling and floor, to ensure a total wellness experience.